This post is presented by our media partner The Growth Op
View the original article here.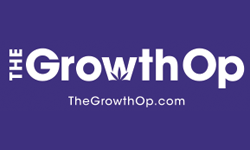 Arkansas voters will have a chance this November to decide if the constitution should change to allow for recreational cannabis
Article content
The group sponsoring the upcoming recreational cannabis ballot in Arkansas has opted not to remove one of its ads after the City of Little Rock demanded the post be taken down because it depicted city police officers.
Article content
Arkansas has a medicinal marijuana program, but recreational cannabis continues to be illegal to possess, sell, deliver or cultivate, per Criminal Defense Lawyer. Punishments range widely, with possession of 113 grams or less carrying up to a year of incarceration and a $3,475 fine upon conviction to imprisonment for at least 10 years, but up to life, for delivering, cultivating or possessing 227 kilograms or more (regarded as trafficking) of weed, it notes.
Article content
Per Ballotpedia, Responsible Growth Arkansas (RGA) and signatories are seeking that recreational cannabis be legalized for those 21 and older, who would be able to buy as much as 28 grams of weed.
A 'yes' vote would further "authorize the commercial sale of marijuana with sales to be taxed at 10 per cent. Of the tax revenue, 15 per cent would be used to fund an annual stipend to all full-time law enforcement officers certified by the Commission on Law Enforcement Standards and Training that are in good standing," the post adds.
In an Oct. 4, 2022 letter to RGA, posted by the Arkansas Advocate, the city attorney notes there's no issue with television spots encouraging voters to green light a state constitutional amendment to legalize recreational cannabis. The issue is at least one ad shows city police officers.
Article content
"Neither the city, nor the Little Rock Police Department (LRPD), has endorsed this effort," pointing out that the footage used was for training purposes and created to attract individuals to the service, the letter reads. "The department has received inquiries as to why it is supporting this constitutional amendment when, in fact, it is not," it states.
The letter calls on the group to "cease and desist the video, or other photographic depiction of Little Rock Police officers in its advertisement for the election" and to "do so immediately."
In its own letter, dated Oct. 7 and published in full by the Arkansas Advocate, RGA responds that in the publicly sourced footage, it cannot "see any insignia, logo or other identification of the Little Rock Police Department — or any other law enforcement agency, for that matter."
Article content
"The advertisement is not implying an endorsement by the city or by the police department," the letter states, adding "we see no legal basis for the demand that RGA cease and desist from further use of this video."
The Arkansas Advocate notes the footage includes shots of a police vehicle and officers, but it is unclear what specific agency they represent.
A Talk Business & Politics-Hendrix College poll of 835 likely voters in Arkansas, released last month, found 58.5 per cent of respondents support a constitutional amendment to allow for legalizing recreational weed. That compares to 29 per cent who are against the move and 12.5 per cent who report being undecided.
Backing of recreational cannabis is up from this past February when another Talk Business & Politics survey showed 53.5 per cent support and 32 per cent support for medical only.
Reuters reports that legalizing cannabis will be on the ballots of five U.S. states during the upcoming midterm elections in November, including Arkansas, Maryland, Missouri, North Dakota and South Dakota.
Subscribe to Weekend Dispensary, a weekly newsletter from The GrowthOp.
This post was originally published by our media partner here.