This post is presented by our media partner Psychedelic News Wire
View the original article here.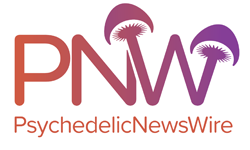 Every few years, new or previously forgotten discoveries shake up the very foundation of how industries operate. The development of the internet, for instance, altered society in a multitude of ways, enabling previously unknown ways of connecting and thinking and completely revolutionizing how society functions. Psychedelics are poised to transform the psychiatric industry in a similar way.
Mental illness has gripped the American populace for decades now, with reports showing that mental health in America has been getting worse for quite a while now. Although pharmaceutical medications can be used to treat mental disorders, they often come with a multitude of side effects and aren't always 100% effective.
On the other hand, early research into psychedelics has revealed that they are capable of alleviating the symptoms of mental disorders such as treatment-resistant depression and post-traumatic stress disorder. Amid this renaissance of psychedelic research, mental health professionals as well as patients have become increasingly interested in psychedelics and their ability to cause profound changes after minimal doses.
Lawmakers in several states, including Vermont, Hawaii, and California, are now considering whether or not they should legalize psychedelics and create legal frameworks for their development and sale as psychiatric treatments.
Oregon was the first state to launch a legal system that allowed patients to undergo supervised psilocybin experiences and several states may soon follow suit.
The U.S. Veterans Administration, which is tasked with administering benefit programs for veterans, their families and their survivors, has also begun studying psychedelic-assisted therapies with bipartisan support from the government.
Given the support psychedelic medications are receiving from the scientific community and lawmakers, patients may soon be able to cover psychedelic treatments with their employee-provided insurance.
As it stands, U.S. employers spend around $225 billion each year diagnosing and treating mental health conditions. Given that mental health therapies aren't always effective and often cause side effects that may require even more treatment, a portion of this investment often goes to waste. But if further research proves that psychedelic-assisted therapies are more effective over the long-term compared to traditional pharmaceuticals, it would make business sense to increase insurance coverage for psychedelics.
A more effective treatment system would save both employers and insurers money on mental health treatments on top of providing patients with long-lasting relief from issues like depression and PTSD.
Companies that produce CBD hemp products, such as Hemplucid, are already offering psychedelic-assisted therapies to their employees. The Utah-based Hemplucid is covering ketamine psychotherapy for its 20 employees while Australian insurance company HIF is looking to become the first health fund offering insurance for psychedelic clinical studies.
As America and other countries work to address their own mental health crises, employers and insurers may finally extend mental health insurance coverage to psychedelics.
The commercialization of approved psychedelic formulations from entities such as atai Life Sciences N.V. (NASDAQ: ATAI) will further accelerate the rate at which these treatments are included in the health benefits of employees around the country.
About PsychedelicNewsWire
PsychedelicNewsWire (PNW) is a specialized content distribution company that (1) aggregates and distributes news and information on the latest developments in all aspects and advances of psychedelics and their use, (2) creates PsychedelicNewsBreaks designed to quickly update investors on important industry news, (3) leverages a team of expert editors to enhance press releases for maximum impact, (4) assists companies with the management and optimization of social media across a range of platforms, and (5) delivers unparalleled corporate communication solutions. PNW stays abreast of the latest information and has established a reputation as the go to source for coverage of psychedelics, therapeutics and emerging market opportunities. Our team of seasoned journalists has a proven track record of helping both public and private companies gain traction with a wide audience of investors, consumers, media outlets and the general public by leveraging our expansive dissemination network of more than 5,000 key syndication outlets. PNW is committed to delivering improved visibility and brand recognition to companies operating in the emerging markets of psychedelics.
To receive instant SMS alerts, text "Groovy" to 844-397-5787 (U.S. Mobile Phones Only)
For more information please visit https://www.psychedelicnewswire.com
Please see full terms of use and disclaimers on the PsychedelicNewsWire website applicable to all content provided by PNW, wherever published or re-published: https://www.psychedelicnewswire.com/Disclaimer
Do you have questions or are you interested in working with PNW? Ask our Editor
PsychedelicNewsWire (PNW)
San Francisco, California
www.psychedelicnewswire.com
415.949.5050 Office
Editor@PsychedelicWire.com
PsychedelicNewsWire is part of the InvestorBrandNetwork.
This post was originally published by our media partner here.