This post is presented by our media partner Psychedelic News Wire
View the original article here.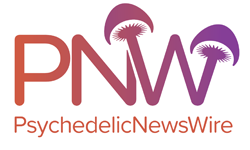 As per the federal and state Right-to-Try laws, terminally ill patients in the United States are allowed access to experimental drugs that have advanced past phase I testing but still haven't received approval from the U.S. Food and Drug Administration. In 2018, 41 states had passed right-to-try laws on top of the federal Right to Try Act, meaning a majority of Americans could access unapproved drugs should they need them. With psychedelics currently experiencing a surge in mainstream and scientific interest due to their potential as alternative mental health treatments, there has been increased interest in the mind-altering drugs for end-of-life care.
However, despite state and federal Right to Try laws, the Drug Enforcement Administration (DEA) does not allow terminal patients to access psilocybin therapy. Kathryn Tucker, a founding member of the Psychedelic Bar Association and Special Counsel and Emerge Law Group, has said that the palliative care toolbox is still wholly insufficient because it mainly focuses on alleviating physical pain. However, terminal patients often experience profound mental anguish at the thought of impending death; that anguish is usually left unaddressed as palliative care specialists focus on making these patients as physically comfortable as possible.
Tucker explained the need to incorporate tools, such as psilocybin therapy, that are capable of relieving mental suffering into palliative care, noting that just one guided psilocybin therapy session could significantly alleviate anxiety and depression levels.
Tucker is part of an effort by end-of-life care advocates to challenge the DEA's stance on psilocybin therapy among terminal patients and is representing Seattle palliative care physician Dr. Sunil Aggarwal and his advanced cancer patients. Aggarwal filed a suit against the DEA last year after the federal agency prevented him from using psilocybin therapy in his palliative care practice.
He and Tucker argue in their lawsuit that the DEA was acting contrary to laws that specifically allowed patients with terminal diagnoses to try unapproved treatments.
There is a significant chance that Tucker's challenge against the DEA will be successful. Last month, drug reform advocates successfully prevented the DEA from criminalizing five psychedelics. The agency had announced in January that it planned on outlawing five little-known psychedelics: DiPT, 5-MeO-MiPT, 4-OH-DiPT,  5-MeO-DET and 5-MeO-AMT.
Adding the psychedelics to Schedule I of the list of controlled substances would have prohibited their possession and sale and would have made research extremely difficult. Aggarwal and Tucker hope that the Southern District of Texas will look at their case's merit and not dismiss it on a legal technicality.
The fight to improve access to psychedelics isn't just restricted to end-of-life care. A number of biopharmaceutical companies such as Silo Pharma Inc. (OTCQB: SILO) are also advancing R&D programs to get novel formulations approved for the treatment of hard to treat conditions like fibromyalgia.
NOTE TO INVESTORS: The latest news and updates relating to Silo Pharma Inc. (OTCQB: SILO) are available in the company's newsroom at https://ibn.fm/SILO
About PsychedelicNewsWire
PsychedelicNewsWire (PNW) is a specialized content distribution company that (1) aggregates and distributes news and information on the latest developments in all aspects and advances of psychedelics and their use, (2) creates PsychedelicNewsBreaks designed to quickly update investors on important industry news, (3) leverages a team of expert editors to enhance press releases for maximum impact, (4) assists companies with the management and optimization of social media across a range of platforms, and (5) delivers unparalleled corporate communication solutions. PNW stays abreast of the latest information and has established a reputation as the go to source for coverage of psychedelics, therapeutics and emerging market opportunities. Our team of seasoned journalists has a proven track record of helping both public and private companies gain traction with a wide audience of investors, consumers, media outlets and the general public by leveraging our expansive dissemination network of more than 5,000 key syndication outlets. PNW is committed to delivering improved visibility and brand recognition to companies operating in the emerging markets of psychedelics.
To receive instant SMS alerts, text "Groovy" to 844-397-5787 (U.S. Mobile Phones Only)
For more information please visit https://www.PsychedelicNewsWire.com
Please see full terms of use and disclaimers on the PsychedelicNewsWire website applicable to all content provided by PNW, wherever published or re-published: https://www.PsychedelicNewsWire.com/Disclaimer
Do you have questions or are you interested in working with PNW? Ask our Editor
PsychedelicNewsWire (PNW)
San Francisco, California
www.PsychedelicNewsWire.com
415.949.5050 Office
Editor@PsychedelicWire.com
PsychedelicNewsWire is part of the InvestorBrandNetwork.
This post was originally published by our media partner here.