This post is presented by our media partner Psychedelic News Wire
View the original article here.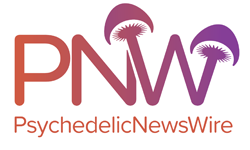 The past two decades have been characterized by numerous drug reform initiatives that have resulted in controlled substances such as cannabis and psychedelics being recognized for their medical potential. While there has been a decent amount of research into cannabis thanks to loosening reforms across the country, psychedelic research is still in its infancy.
Despite this limited research, hallucinogens have exhibited immense potential as treatments against a variety of mental health conditions in initial studies. The result has been a surge of research into the potential benefits and risks of using psychedelics to treat mental disorders such as depression, post-traumatic stress disorder and anxiety.
Results from most of these new studies have been quite promising and have propped up hallucinogenic drugs as a potential alternative medication for pharmaceutical psychiatric drugs.
Although we still don't fully understand how psychedelics are able to deliver profound mental health benefits in relatively limited doses, research suggests that they act on neurotransmitters in the body to deliver the benefits. This makes it possible for psychedelics to alleviate the symptoms of conditions such as PTSD and anxiety even when, or especially when, traditional means of treatment have failed to have a positive impact.
One of the primary benefits of using psychedelics to address mental ailments such as anxiety and PTSD is that they act relatively quickly. While traditional therapies can take weeks to cause a noticeable reduction in symptoms, psychedelics, such as ketamine, MDMA and ayahuasca, can provide relatively immediate benefits to the patient.
A Weill Cornell Medicine study revealed that LSD and psilocybin, the hallucinogenic compound found in magic mushrooms, aid in the activation of serotonin receptors in the brain and reduce the energy needed to move from one mental state to another. This in turn makes it much easier for patients to shift from potentially harmful mindsets to healthier ones; it also improves mood.
Furthermore, going into a guided psychedelic experience makes patients more suggestible and makes it easier for therapists and medical companions to provide useful suggestions and guidance.
Another survey-based study found that psychedelics delivered significant benefits against depression and anxiety by reducing stress levels and the number of depressive episodes in patients. Repeated exposure to hallucinogenic drugs also helped to reduce mental discomfort in patients and provided significant mood benefits.
A study from a few years ago also found that a single dose of psilocybin was capable of alleviating the trauma suffered by PTSD patients while a 2020 review of psychedelic research revealed that psychedelic treatment could reduce anxiety by up to 65%.
This therapeutic potential hasn't been lost on investors, and startups such as Seelos Therapeutics Inc. (NASDAQ: SEEL) are seeing a lot of capital inflows and trading activity.
About PsychedelicNewsWire
PsychedelicNewsWire (PNW) is a specialized content distribution company that (1) aggregates and distributes news and information on the latest developments in all aspects and advances of psychedelics and their use, (2) creates PsychedelicNewsBreaks designed to quickly update investors on important industry news, (3) leverages a team of expert editors to enhance press releases for maximum impact, (4) assists companies with the management and optimization of social media across a range of platforms, and (5) delivers unparalleled corporate communication solutions. PNW stays abreast of the latest information and has established a reputation as the go to source for coverage of psychedelics, therapeutics and emerging market opportunities. Our team of seasoned journalists has a proven track record of helping both public and private companies gain traction with a wide audience of investors, consumers, media outlets and the general public by leveraging our expansive dissemination network of more than 5,000 key syndication outlets. PNW is committed to delivering improved visibility and brand recognition to companies operating in the emerging markets of psychedelics.
To receive instant SMS alerts, text "Groovy" to 844-397-5787 (U.S. Mobile Phones Only)
For more information please visit https://www.psychedelicnewswire.com
Please see full terms of use and disclaimers on the PsychedelicNewsWire website applicable to all content provided by PNW, wherever published or re-published: https://www.psychedelicnewswire.com/Disclaimer
Do you have questions or are you interested in working with PNW? Ask our Editor
PsychedelicNewsWire (PNW)
San Francisco, California
www.psychedelicnewswire.com
415.949.5050 Office
Editor@PsychedelicWire.com
PsychedelicNewsWire is part of the InvestorBrandNetwork.
The post Psychedelics Are Proving Their Mettle Against Trauma, Anxiety appeared first on PsychedelicNewsWire (PNW).
This post was originally published by our media partner here.