This post is presented by our media partner The Growth Op
View the original article here.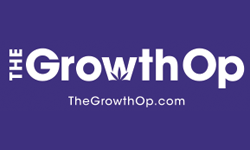 Article content
Investigators out of the U.K. report that post-traumatic stress disorder (PTSD) patients who used cannabis-based medicinal products (CBMPs) seem to experience improved quality of life.
Article content
Researchers cite a current paucity of clinical evidence regarding CBMPs and PTSD. To shed some light on how prescribed CBMPs might affect condition-related symptoms, as well as any associated adverse effects, investigators analyzed a series of patients from the U.K. Medical Cannabis Register. They assessed the HRQoL of PTSD patients at one, three and six months.
Of the 162 patients included in the review, just shy of 89 per cent of them were current/previous cannabis users. The median daily dosages were five milligrams of CBD and 145 mg of THC.
"Significant improvements were observed in PTSD symptoms, sleep and anxiety across all follow-up periods," study authors write.
Though 220 adverse events were reported by 33 patients, the severity of most of these events were graded as mild or moderate. The most common adverse effects were insomnia and fatigue, reported by 20, or about 12.4 per cent, of those taking part in the study.
Article content
Canadian researchers reviewed studies looking at cannabis effects on PTSD symptoms, QoL and return to work. Though "evidence from the included studies was mainly based on non-randomized studies with no comparators," study authors do point out that "cannabis was associated with a reduction in overall PTSD symptoms and improved QoL."
The most commonly reported adverse effects were dry mouth, headaches and psychoactive effects, such as agitation and euphoria.
That said, results of a U.S. study from last year, touted as the first randomized placebo-controlled trial of smoked cannabis for PTSD, found that "all treatment groups, including placebo, showed good tolerability and significant improvements in PTSD symptoms during three weeks of treatment, but no active treatment statistically outperformed placebo."
We'd love to hear from you. Get in touch with feedback and story tips at thegrowthop@postmedia.com
This post was originally published by our media partner here.