This post is presented by our media partner Grow Opportunity
View the full article here.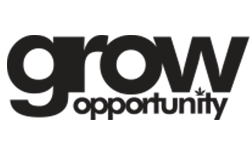 (Globe Newswire) Delta, B.C. — Pure Sunfarms Corp., a wholly owned subsidiary of Village Farms International, Inc., announced its launch into Northern and Atlantic Canada, including Yukon, Northwest Territories, New Brunswick, and in the weeks ahead, Newfoundland and Labrador as well.
Pure Sunfarms is now present in 10 provinces and territories, which cover 98 percent of total legal cannabis sales in Canada.
Both Northern and Atlantic Canada are now experiencing increased retail cannabis sales, with the northern territories growing 42 per cent year-over-year in the first quarter of 2022, and Atlantic Canada as a whole showing 5 percent growth.
"As Canada's favourite flower brand, consumers in Northern and Atlantic Canada have been asking about Pure Sunfarms products for a while – and now, we're so happy we can supply them." — Mandesh Dosanjh, President & CEO, Pure Sunfarms
This post was originally published by our media partner here.