This post is presented by our media partner Grow Opportunity
View the full article here.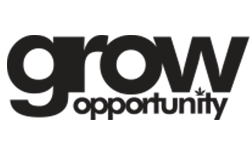 (Globe Newswire) Delta, B.C. — Pure Sunfarms is extending its partnership with Simon Fraser University (SFU) to advance cannabis plant health research over the next three years.
Since the partnership began in 2018, SFU researchers, together with the Pure Sunfarms cultivation team, have identified pathogens that affect the cultivation of greenhouse-grown cannabis —findings that have led to the development of cutting-edge biological, cultural, and environmental control strategies in cannabis.
"Our research alongside Pure Sunfarms is setting new scientific standards. We're grateful for the partnership to work with leaders in cannabis cultivation and utilize their state-of-the-art facility and one of the largest greenhouse facilities in the world to undertake research that is advancing the industry. Such an opportunity is unparalleled anywhere in the cannabis industry." — SFU biology professor Zamir Punja
As part of the partnership, SFU researchers and students have access to Pure Sunfarms on-site laboratory and 65,000-square-foot state-of-the-art processing center to research ways to mitigate threats to cannabis plant health. Teams use a variety of methods to follow the complete life cycle of plants, looking at environmental conditions, strains and production practices to address and promote the quality of post-harvest cannabis.
"At Pure Sunfarms, we believe in supporting academics to learn more about the cannabis plant and what keeps it healthy – we're a flower-first company, and we know it all starts with the plant." — Mandesh Dosanjh, President & CEO, Pure Sunfarms
This post was originally published by our media partner here.