This post is presented by our media partner Grow Opportunity
View the full article here.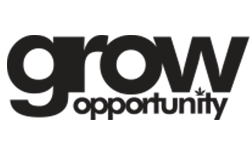 (Globe Newswire) Delta, B.C. — Pure Sunfarms Corp., a wholly owned subsidiary of Village Farms International, Inc., further expands its brand portfolio by introducing Soar, a cannabis brand designed to deliver an elevated cannabis experience with limited quantity batches unique genetics that are hand-harvested, hang-dried, and hand-detailed.
Soar offers dried flower that is thoughtfully selected, thoroughly tended to, and carefully sorted to ensure only the best buds make it through to each finished 7g package. Based on the expression of cultivars and their distinctive aroma profiles, each strain is reviewed and assigned to an aroma collection — citrus, cake, fruit or gas — which plays an important role in understanding the cultivar and potential experience, and allows the consumer to choose the strain that appeals to them most.
"Soar is joining our family of brands, which includes our B.C. grown flagship brand, Pure Sunfarms, and our newly introduced, bulk-sized value brand, the Original Fraser Valley Weed Co. The Soar brand complements the portfolio by offering select cultivars chosen for their unique characteristics, hang-dried and presented through our aroma collections for an elevated dried flower experience." — Mandesh Dosanjh, president and CEO, Pure Sunfarms
This post was originally published by our media partner here.