This post is presented by our media partner Stratcann
View the original article here.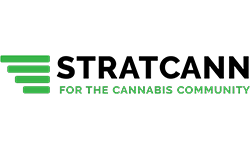 Ontario cannabis producer Purileaf has issued a voluntary recall for their NightNight Pomegranate Sunset Shot.
The notice was first posted on the Ontario Cannabis Store (OCS) recall page.
The NightNight CBN+CBD Shots were listed on the ocs.ca as containing 15 mg of CBN, 45 mg of CBD, and little to no THC. They come in a 50 ml bottle.
The product recall is voluntary and is listed by the OCS as being due to a Potential Bacterial Contamination.
The Lot Number for the recalled products is 32004, packaged on 2022 MA 31. The UPC number is 00851726000085.
Consumers can contact Purileaf Brands Corporation at 1-877-268-3528 and Email at [email protected]
The recall is not currently listed on Health Canada's recall page. NightNight brand products are also available in other products, although no similar recalls are listed by provinces at this point.
A second recent product recall is also listed by the OCS, as well as Health Canada's recall page, for an edible product that had a typo in the label listing Sour Berry Jelly Drops as having 10mg THC each, instead of the correct amount of 1mg THC.
With any cannabis product recall, Health Canada reminds Canadians to report any health or safety complaints related to the use of this cannabis product or any other cannabis product by filling out the online complaint form.
---
This post was originally published by our media partner here.