This post is presented by our media partner The New Agora
View the original article here.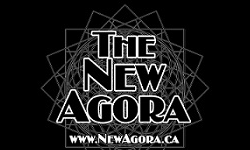 nowickgray.com Quantum Quips Quotes, Qartoons, Haiqu by Nowick Gray     Conspiracy in Plain Sight   'In May 2022, at the World Economic Forum in Davos, Klaus Schwab, the architect of the dystopian Great Reset declared: "Let's be clear, the future is not just happening; the future is built by us, a powerful community here […]
The post Quantum Quips by Nowick Gray appeared first on New Agora Newspaper.
This post was originally published on from Randy Rowe and can viewed here: https://newagora.ca/quantum-quips-by-nowick-gray/
This post was originally published by our media partner here.