This post is presented by our media partner The Growth Op
View the original article here.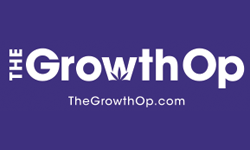 Canada's financial intelligence agency analyzes sample of 5,000 suspicious transaction reports related to illicit cannabis activities
Article content
A new report from Canada's financial intelligence agency has found a range of businesses, including automotive, electronics and construction-related businesses, are being used as money-laundering fronts for illicit cannabis activities.
Article content
The majority of STRs were related to the sale and distribution of cannabis from unlicensed online dispensaries, while others were tied to the production of illicit pot.
Dubbed Project Legion, the report is a public-private partnership initiative led by Toronto-Dominion Bank (TD), supported by Canadian law enforcement agencies and FINTRAC. The project aims to "improve the detection of the laundering of proceeds from illicit cannabis."
Article content
"Through the dedicated efforts of Canada's largest banks, in particular, and the financial transactions they report, FINTRAC is able to harness the power of financial intelligence to help identify and target the criminals and organized crime groups engaged in illicit cannabis activities and other financial crimes," Sarah Paquet, director and chief executive officer of FINTRAC, said in a statement.
The most frequently observed businesses used in money-laundering operations also included e-commerce businesses in the beauty and wellness industry, the food and beverage wholesale sectors and marketing, advertising and consulting businesses. Email money transfers (EMTs), cheques, bank drafts and cash deposits and withdrawals were the primary methods used to move funds derived from illicit cannabis activities, according to the report.
Article content
"Often, there were little to no business-related transactions in the accounts held by these front companies, which were owned by suspected distributors and producers of illicit cannabis, their associates and other members of their networks. Many of these individuals owned more than one business and would transfer funds between their business and personal accounts and those of their associates, with no clear purpose," the report notes.
Last year, the Canadian Cannabis Survey found that 37 per cent of respondents obtained their cannabis from unlicensed sources, including unregulated and unauthorized retailers and storefronts.
While legal businesses are gaining more market share, the report notes that "there still exists a flourishing and illegal cannabis market in Canada."
Article content
"Such illegal markets contribute to increased risk of harm to Canada's financial system and its citizens through significant loss of tax revenue and increased funding of criminal activity by organized crime groups," the report states.
The report linked financial flows, shared EMT contact information and shared authorized signatories to illicit cannabis businesses using networks of numbered companies to disguise their activities.
"Excessive volumes of incoming EMTs from numerous unrelated third parties (suspected retail purchasers) were the main deposit activity into personal or business accounts. Remittance information in many of these EMTs made reference to cannabis jargon and/or an unregistered online dispensary, and often contained a series of numbers and initials consistent with order numbers," the report found.
Article content
On the cultivation side, the report identified excessive and atypical utility bill payments as reflecting unlicensed cannabis grow operations.
Cash payments, utility bills above the expected amount for a client's given occupation and listed address and individuals making bill payments to multiple hydro accounts or multiple individuals making payments to a single hydro account, were all observed by FINTRAC.
"These utility payments were often paired with large purchases conducted at businesses selling goods known to be used by the cannabis industry (i.e., hydroponics stores, garden stores, hardware stores, lighting stores)," the report states. "Large purchases towards candy stores and/or kitchenware stores" could be a sign a business is involved in producing illicit cannabis products, including edibles, it adds.
Article content
The report highlights that indicators of illicit cannabis sales include excessive cash deposits that do not appear in line with the stated nature of the business, excessive volume of email money transfers from seemingly unrelated third-party individuals and excessive purchases at packaging, shipping and mail service businesses.
Mike Bowman, chief anti-money laundering officer with TD Bank Group, said the institution welcomed the "opportunity to collaborate with FINTRAC with the goal of detecting and deterring laundering of proceeds from illicit cannabis activities."
"This coordinated effort will help protect the integrity of our financial systems and contribute to the safety of communities across Canada," Bowman added.
Subscribe to Weekend Dispensary, a weekly newsletter from The GrowthOp.
This post was originally published by our media partner here.