This post is presented by our media partner The Growth Op
View the original article here.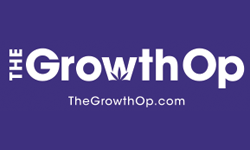 'I do see a lot of older adults who are overly confident, saying they know how to handle it'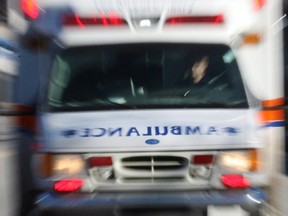 Article content
There has been much concern raised about cannabis edibles-related emergency department (ED) visits among young people of late. Now, researchers out of the University of California San Diego are sounding the alarm about the elderly, too.
Article content
Investigators with the university's School of Medicine were looking to examine trends in cannabis-related ED visits, so analyzed data from the Department of Healthcare Access and Information from 2005 to 2019.
Article content
Both medicinal and recreational cannabis are legal in the state, with the former green-lit in 1996 and the former two decades later in 2016, the university reports in a press release.
Researchers found that ED visits "are increasing among older adults in California and are an adverse effect of cannabis use."
Article content
Older adults accounted for 366 visits in 2005 compared to 12,167 in 2019
Published in the Journal of the American Geriatrics Society, there was a marked rise in the rate of cannabis-related ED visits among adults over the age of 65.
Specifically, the rate rose 1,804 per cent from 20.7 per 100,000 visits in 2005 to 395 per 100,000 ED visits in 2019. In terms of numbers, the elderly group accounted for 366 visits in 2005 compared to 12,167 in 2019, per the university statement.
That rise is even greater than the skyrocketing percentage of children five and younger in the U.S. who've been exposed to cannabis edibles. A recent study shows there were a whopping 1,375 per cent more such exposures in 2021 than in 2017.
Per the latest study, "older Black adults had the highest ED visit rate in 2019 and the largest absolute increase while older males had a higher ED visit rate in 2019 and a greater absolute increase than older women," authors write.
Article content
Although ED visits spiked between 2013 and 2017, the university reports, they then levelled off in 2017 after adult-use cannabis was implemented. "The availability of recreational cannabis does not appear to correlate with a higher rate of cannabis-related emergency department visits among older adults," it adds.
Why are elderly people turning to cannabis?
Investigators point out that increased use among the elderly may be linked to weed and related products helping to alleviate chronic symptoms. That said, "its potential adverse effects may lead to unintended consequences, including increased acute health care utilization," authors note.
A research letter published in JAMA Internal Medicine back in February 2020 noted cannabis use continues to increase among older adults nationally, with a marked hike among women, racial/ethnic minorities, those with higher family incomes and those with mental health problems. "In general, it appears that the increase in cannabis use is driven largely by those who do not have multiple chronic medical conditions," per the study abstract.
Article content
Another study from 2022, which considered invoice data from a large medical cannabis dispensary in New York state, also identified increased weed use among older adults. More than a quarter, 25.8 per cent, of customers were 65 or older. "Across all age groups, severe or chronic pain was the predominant symptom for cannabis use, although older patients were more likely to use cannabis for cancer and Parkinson's disease among other conditions," it notes.
Those over 65 may not be able 'handle' higher highs
Authors of the latest study suggest that the significant increase is particularly troublesome to geriatricians, given that older adults are at a higher risk for adverse health effects associated with psychoactive substances, including cannabis.
Article content
"I do see a lot of older adults who are overly confident, saying they know how to handle it — yet as they have got older, their bodies are more sensitive, and the concentrations are very different from what they may have tried when they were younger," notes Dr. Benjamin Han, a geriatrician at the university's School of Medicine and the study's first author.
The university points out that elderly use of cannabis for specific conditions is increasing while their perceived risk of regular use is decreasing.
The statement cautions, however, that "cannabis can slow reaction time and impair attention, which may lead to injuries and falls, increase the risk for psychosis, delirium and paranoia, exacerbate cardiovascular and pulmonary diseases and interact with other prescription medications."
Article content
Much more to be learned about cannabis and the elderly
Dr. Alison Moore, study co-author and chief of the Division of Geriatrics, Gerontology and Palliative Care at the School of Medicine, notes that much more needs to be learned about cannabis "given all the new forms of it and combinations of THC (tetrahydrocannabinol) and CBD (cannabidiol)."
Authors, the abstract states, suggest "asking about cannabis use and providing education about its use should be a part of routine medical care for older adults."
But it would also be helpful not to be using screening questionnaires that typically lump cannabis with non-legal drugs, such as cocaine and methamphetamine, something that might make patients hesitant to truthfully answer.
Once the provider has information on use, frequency, form and for what purpose, "they can then educate the patient about potential risks of use," Dr. Moore notes.
We'd love to hear from you. Get in touch with feedback and story tips at thegrowthop@postmedia.com
This post was originally published by our media partner here.