This post is presented by our media partner Grow Opportunity
View the full article here.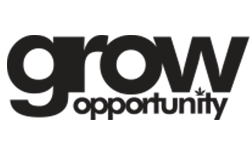 (Globe Newswire) Toronto — Red White & Bloom Brands Inc., a multi-state cannabis operator and house of premium brands, is pleased to announce the appointment of Colby De Zen as president and director of the company effective immediately, and the appointment of Gabriel Bianchi to the board of directors upon completion of regulatory approvals.
The company further announces that it has restructured the terms of certain outstanding debentures issued by the company to arm's length lenders in the aggregate principal amounts of USD $70,040,000 and CDN $2,120,000 and issued a new convertible debenture in the principal amount of CDN $17,000,000.
"After close consultation with various debt holders, we are pleased to have successfully restructured over CAD $100 million of our short-term debt. Today's announcement is validation that our debtholders share our enthusiasm for long-term opportunities for growth at RWB. By extending the maturity to 2024, we have a significant runway to realize the operational changes we have made and to growth the company is dedicated to achieving. The addition of Colby to the management team will further allow us to focus on margin growth, operational efficiencies and balance sheet improvements. I want to welcome Colby to the management team and board." — Brad Rogers, RWB Chairman and CEO
"Gabriel has extensive experience in lease negotiations, optimizing real estate portfolios and foreseeing market trends. We look forward to Gabriel joining the Board of the Company upon completion of regulatory clearances; his assistance will be invaluable as we move to optimize and expand the significant footprint of locations currently held by the company in Michigan and Florida." — Brad Rogers, RWB Chairman and CEO
"I am very excited to join the management team at RWB as president. In my new role, I will streamline operations to gain efficiencies across each state, while extensively monitoring and implementing internal controls on financial reporting/planning, direct and indirect expenses and capital expenditures. By Q4, I intend to implement significant balance sheet improvements aggressively. I believe that RWB will be EBITDA positive by no later than Q4 2022 as we scale the Platinum Vape brand and its purchasing power throughout the markets we serve today and through further expansion. As a significant investor in RWB, I am committed to unlocking both current and future value for the company. As RWB enters its next phase of evolution, I look forward to being part of a profitable growth story that all stakeholders will be proud of." — Colby De Zen
This post was originally published by our media partner here.