This post is presented by our media partner The Growth Op
View the original article here.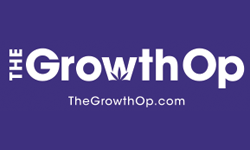 Article content
A broken brake light and drive-thru employees who reported getting a whiff of a skunky-smelling customer ended with West Virginia police busting a man for a quarter pound(er) of cannabis outside a McDonald's.
Article content
According to WBOY, while patrolling in Grafton, W.V. on Sept. 5, deputies with the Taylor County Sheriff's Department noticed the extinguished brake light on a pickup truck pulling into a McDonald's drive-thru.
Article content
Asked if he had any cannabis in the vehicle — medicinal marijuana is legal in the state, but recreational cannabis is not, with possession of any amount sparking jail time and a fine upon conviction — the driver, who likely wasn't "lovin it" at this point, allegedly handed over a half-smoked joint and said "he had a bowl in his pocket," according to WBOY.
After failing a sobriety test, the driver handed over a jar of what looked to be cannabis. The resulting search of the vehicle revealed just shy of 120 grams of cannabis, as well as rolling papers, scales and joint tips.
The man has been charged with possession with intent to deliver marijuana.
Moore Law Firm reports possession with intent to deliver, upon conviction, is punishable by one to five years incarceration, a $19,800 fine or both.
Article content
The recent incident isn't the first time cannabis, cops and McDonald's have crossed paths.
Newsweek reported in 2018 that a Florida man was arrested for allegedly trying to pay for his McDonald's order with a bag of bud.
The 23-year-old man initially got a pass, leaving while employees called the police, but perhaps he must have had a really bad case of the munchies. When he tried the same tactic a second time, officers were on the scene and arrested him.
Three years ago in South Carolina, BGR notes a man simply wanting extra lemon in his sweet tea got a little something extra. Stumbling upon a secret code, the man got his tea all right, but it was spiked. After later sipping the beverage at work, he said he realized he was "high as a kite."
And just last year in the U.K., an 18-year-old food delivery rider was caught carrying five bags of cannabis and a McDonald's meal.
In a post on Facebook, the police noted: "I'm fairly sure your burger and fries don't come with a free bag or two of cannabis edibles."
The rider was later nabbed by local police and the food, which contained no cannabis, was delivered to the unsuspecting, though likely hungry, customer.
Subscribe to Weekend Dispensary, a weekly newsletter from The GrowthOp.
This post was originally published by our media partner here.