This post is presented by our media partner The Growth Op
View the original article here.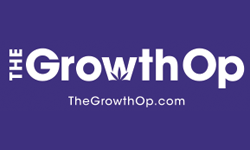 Mace described herself as 'a republican who is very pro-baby, pro-gun, pro-gay and pro-pot'
Article content
Congresswoman Nancy Mace is in the final stretch of her first re-election campaign as a Republican representative in a district that she herself calls a purple swing district.
Article content
Where many other members of congress who are up for re-election have toted party lines on all subjects, Rep. Mace set herself apart from some of her Republican colleagues once she introduced the States Reform Act (SRA), a cannabis legalization bill that she argues is the best of its kind and that she believes is the only one with a real shot at becoming law.
Article content
Mace is a unique Republican official in a political climate where it is sometimes considered dangerous to have opinions that vary from those of the powerful party base. In an interview with The Fresh Toast, she described herself as "a republican who is very pro-baby, pro-gun, pro-gay and pro-pot."
Article content
Mace recently won her primary by eight points, where she suggested that finding common ground on issues was one of the keys to her success.
This common ground is something that gave representative Mace some national media attention recently, when she, a Republican, commended President Joe Biden, a Democrat, for pardoning those convicted of federal level, basic marijuana possession.
Saying positive remarks about the leading member of an opposing party is not as commonplace as it once was, but it is this bipartisan spirit, and the need to work together that Rep. Mace sees it as a key to SRA's potential success.
With regards to Biden's recent pardon declaration of nonviolent marijuana offenders convicted of simple possession, Mace said: "There's still more to go yet, but it's a good first step headed in the right direction, and something I think all of us on both sides need to be supporting."
Article content
Mace expressed that the president's pardons were a "nod to federalism," in that these pardons free inmates on a federal level and encourage, but do not force, individual states to do the same. This distinction of creating laws, but allowing states the freedom to shape their own individual marijuana policies they think work best for their constituents, is, according to Mace, imperative to finding bipartisan support for a cannabis bill like this.
"When you inject federalism and the rights of states on this particular issue, this is where we can find the most agreement on both sides of the aisle," said Mace. "Because there is no way that you can do this and get it done if you don't have republicans on board, and democrats alike."
Article content
Now that Biden has issued these pardons, the big question is what will happen next, on a federal level, to cannabis classification and scheduling.
Mace, like the rest of the U.S., is awaiting these next steps and written declarations. "What we're hearing is that he cannot de-schedule, but it's going to be a rescheduling," she said, "and then, what is congress' role?"
Once more is known on this anticipated "rescheduling" or cannabis, Mace and other lawmakers can begin to know how the bill, and the legalization effort in general, can move forward. Mace is optimistic that this announcement and further progress can happen by the end of the year.
"Whatever they decide, whether it's 30 or 60 days from now — we are hearing they want to do it before the end of year — when we get the details and the fine print on the executive order and how far it goes on the rescheduling side of it, it's what role does congress play in the next steps."
Article content
When it comes to congress's role, one key element of the SRA that Mace points to is its bipartisan spirit, and to her, that is crucial if any cannabis bill hopes to be the bill that becomes law.
"There are other bills out there that cannot pass both chambers, that cannot get bipartisan support. Where taxes may be too high, or they're missing a regulatory framework," she said.
One of these "other bills," is a bill penned by Democratic Senator Chuck Schumer and Senator Cory Booker titled the Cannabis Administration and Opportunity Act.
While Washington is often seen as more divided and polarized than ever, Mace still believes it is possible to reach across party lines to get important legislation passed. She acknowledged that regardless of the outcome of midterm elections, she will likely need at least 10 republicans to be on board with this bill.
Article content
According to Mace, it's about finding Republicans who get it, and "who are the 10 that can make this happen."
In the interview, she pointed to herself as an example of how a bill like this can garner the support it needs on both sides of the aisle, and become law. "You've got to be able to work together with people," she said. "I mean I'm a republican from South Carolina putting forth non-partisan legislation that's reasonable, responsible and fair, and safe."
When asked if she thinks being anti-legalization or against cannabis in general will eventually make politicians in today's world less electable, Mace responded: "The longer we wait to do anything at the federal level and the states that are dragging on this issue, the worse it's going to get. The less support those elected officials are going to have."
Article content
Mace also mentioned a growing group of voters who are incredibly passionate on this issue. She can even see people voting on this issue just as some groups vote on other major issues, such as gun control and abortion, that can sway voters to one side and bring them to the polls with vigour.
"There are coalitions that vote on very specific issues," Mace said. "And I do believe this is a growing coalition of people who weren't as vocal maybe in years past, but are becoming more vocal, because the frustration is palpable."
Congresswoman Mace is looking forward to the next steps, including a hearing with the oversight committee. This bipartisan hearing is set to take place in November following the election.
The FreshToast.com, a U.S. lifestyle site that contributes lifestyle content and, with their partnership with 600,000 physicians via Skipta, medical marijuana information to The GrowthOp.
We'd love to hear from you. Get in touch with feedback and story tips at thegrowthop@postmedia.com
This post was originally published by our media partner here.