This post is presented by our media partner Psychedelic News Wire
View the original article here.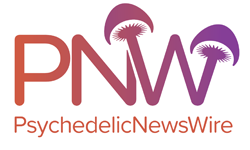 Psychedelics are poised to revolutionize the psychiatric industry over the next couple of decades. In the midst of a global mental health crisis that has affected more than a billion people around the world, researchers have been working to develop psychedelic-assisted therapies to treat a myriad of mental health disorders.
Research has revealed that psychedelics can treat the symptoms of conditions such as post-traumatic stress disorder, treatment-resistant depression, anxiety and even eating disorders. Furthermore, prior studies have shown that psychedelics can deliver long-term benefits at relatively small doses and with hardly any negative side effects.
A recent study has now revealed that mystical psychedelic experiences could boost mental health by reducing the symptoms of anxiety and depression. The study is among the first efforts to categorize the subtypes of psychedelic experiences and connect them with their respective mental health outcomes.
Researchers reviewed data collected from a poll of close to 1,000 respondents who discussed their prior recreational experiences with hallucinogenic drugs. Most of the participants reported using LSD, mescaline, psilocybin, peyote cactus,  5-MeO-DMT or ayahuasca.
Based on the study's findings, it seemed that individuals who had the highest scores in the "mystical and insightful nature" section of the questionnaires reported consistent improvements in their depression and anxiety symptoms. Researchers also analyzed the level of anxiety and depression symptoms as well as life satisfaction and psychological flexibility levels.
The respondents filled out questionnaires that evaluated how mystical, psychologically insightful and challenging their psychedelic experiences were.
Study coauthor Aki Nikolaidis stated that the group reporting the highest mystical and insightful experiences coupled with low challenging experiences had the biggest reduction in anxiety and depression symptoms. Mystical experiences were also associated with boosted mental health when the researchers only analyzed data from participants who had just used LSD or psilocybin.
Participants who had high mysticism and insight scores and low challenge scores were more likely to be younger. Furthermore, participants with high scores on challenging experiences tended to have taken large amounts of hallucinogenic drugs.
Nikolaidis noted that analyzing the different subtypes of psychedelic experiences regardless of the specific type of hallucinogenic used "answers an interesting question." According to Nikolaidis, the fact that these subtypes seem to have a correlation with specific outcomes underscored the importance of understanding how psychedelics act upon the human mind and how these effects can be harnessed for therapeutic purposes.
The study's findings were reported in the "Journal of Affective Disorders."
In addition to these individual studies, companies such as atai Life Sciences N.V. (NASDAQ: ATAI) are also doing their own research on these hallucinogens. We are likely to find out much more about how these substances affect the brain to deliver the diverse results that preliminary studies point to.
About PsychedelicNewsWire
PsychedelicNewsWire (PNW) is a specialized content distribution company that (1) aggregates and distributes news and information on the latest developments in all aspects and advances of psychedelics and their use, (2) creates PsychedelicNewsBreaks designed to quickly update investors on important industry news, (3) leverages a team of expert editors to enhance press releases for maximum impact, (4) assists companies with the management and optimization of social media across a range of platforms, and (5) delivers unparalleled corporate communication solutions. PNW stays abreast of the latest information and has established a reputation as the go to source for coverage of psychedelics, therapeutics and emerging market opportunities. Our team of seasoned journalists has a proven track record of helping both public and private companies gain traction with a wide audience of investors, consumers, media outlets and the general public by leveraging our expansive dissemination network of more than 5,000 key syndication outlets. PNW is committed to delivering improved visibility and brand recognition to companies operating in the emerging markets of psychedelics.
To receive instant SMS alerts, text "Groovy" to 844-397-5787 (U.S. Mobile Phones Only)
For more information please visit https://www.psychedelicnewswire.com
Please see full terms of use and disclaimers on the PsychedelicNewsWire website applicable to all content provided by PNW, wherever published or re-published: https://www.psychedelicnewswire.com/Disclaimer
Do you have questions or are you interested in working with PNW? Ask our Editor
PsychedelicNewsWire (PNW)
San Francisco, California
www.psychedelicnewswire.com
415.949.5050 Office
Editor@PsychedelicWire.com
PsychedelicNewsWire is part of the InvestorBrandNetwork.
The post Research Finds Mystical Psychedelic Experiences May Boost Mental Health appeared first on PsychedelicNewsWire (PNW).
This post was originally published by our media partner here.