This post is presented by our media partner Psychedelic News Wire
View the original article here.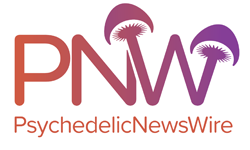 Psychedelic therapies have become very popular these last few years after different studies found that these drugs could be useful in the treatment of a range of mental health conditions, including substance use disorder. A new study, carried out by scientists at the University of Cincinnati, has determined that psychedelics may be useful in helping people stop smoking.
A previous study, carried out by scientists at Johns Hopkins University, also determined that participants who wanted to stop smoking and used psilocybin combined with cognitive behavioral therapy were more likely to succeed than individuals who tried other techniques to quit smoking.
Psilocybin is the primary active compound found in hallucinogenic mushrooms.
During the 2014 study, participants were given guided imagery exercises by their therapists, where they were asked to visualize smoking as a behavior external to their main identity. The participants were required to record their experiences in writing.
For this recent study, the researchers conducted an analysis of the post-therapy journals of participants who took part in the Johns Hopkins smoking cessation study. This led to the discovery that psychedelics administered together with talk therapy helped individuals who have smoked for a long time view themselves as nonsmokers.
This new identity may explain why 80% of those who took part in the study were able to quit smoking for six months. Of this number, 60% didn't smoke for five years.
Assistant Professor of psychiatry and behavioral sciences at Johns Hopkins University Albert Garcia-Romeu, highlighted that psilocybin could play the role of a catalyst helping inspire and motivate individuals to make changes in their lives, with the help of cognitive behavioral therapy.
Neşe Devenot, the lead author of this recent study, stated that the results show the potential of psychedelics to reshape an individual's self-perception and help them free themselves from old addictions or habits. She also explained that this new sense of self could arm individuals against old triggers or temptations. Devenot then noted that while the sample size of the 2014 study only included 15 participants, its findings were encouraging.
The researchers are currently focused on more ways to help individuals shift their behaviors and cultivate habits that align with their aspirations and goals, using psychedelics. Devenot, a postdoctoral researcher at the University of Cincinnati, studies the culture, history and science of psychedelics at the Institute for Research in Sensing.
The recent study's findings were published in the "Kennedy Institute of Ethics" journal.
A number of companies such as Compass Pathways PLC (NASDAQ: CMPS) and other industry players are exploring how psychedelics can alleviate not just mental health issues but other physiological conditions as well. The preliminary findings are promising, to say the least.
About PsychedelicNewsWire
PsychedelicNewsWire (PNW) is a specialized content distribution company that (1) aggregates and distributes news and information on the latest developments in all aspects and advances of psychedelics and their use, (2) creates PsychedelicNewsBreaks designed to quickly update investors on important industry news, (3) leverages a team of expert editors to enhance press releases for maximum impact, (4) assists companies with the management and optimization of social media across a range of platforms, and (5) delivers unparalleled corporate communication solutions. PNW stays abreast of the latest information and has established a reputation as the go to source for coverage of psychedelics, therapeutics and emerging market opportunities. Our team of seasoned journalists has a proven track record of helping both public and private companies gain traction with a wide audience of investors, consumers, media outlets and the general public by leveraging our expansive dissemination network of more than 5,000 key syndication outlets. PNW is committed to delivering improved visibility and brand recognition to companies operating in the emerging markets of psychedelics.
To receive instant SMS alerts, text "Groovy" to 844-397-5787 (U.S. Mobile Phones Only)
For more information please visit https://www.psychedelicnewswire.com
Please see full terms of use and disclaimers on the PsychedelicNewsWire website applicable to all content provided by PNW, wherever published or re-published: https://www.psychedelicnewswire.com/Disclaimer
Do you have questions or are you interested in working with PNW? Ask our Editor
PsychedelicNewsWire (PNW)
San Francisco, California
www.psychedelicnewswire.com
415.949.5050 Office
Editor@PsychedelicWire.com
PsychedelicNewsWire is part of the InvestorBrandNetwork.
The post Research Finds That Psychedelics May Help Smokers Reinvent Themselves appeared first on PsychedelicNewsWire (PNW).
This post was originally published by our media partner here.