This post is presented by our media partner Psychedelic News Wire
View the original article here.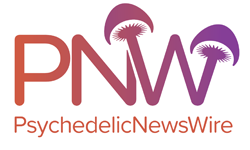 In April, the DEA announced its intent to place certain hallucinogens in Schedule I, which would make it harder for researchers to conduct studies investigating the therapeutic potential of those substances. This is in addition to criminalizing said substances. However, after scientists from Emory University and Panacea Plant Sciences challenged this action, the agency decided to withdraw the proposal altogether.
In a recently released notice, the agency stated that it would rescind the ban on DOC (2,5-dimethoxy-4-chloroamphetamine) and DOI (2,5-dimethoxy-4-iodoamphetamine) and would instead publish a new proposed rule. The DEA's justification for the original ban wasn't backed by sufficient evidence demonstrating that DOC and DOI had a high potential for abuse or that the substances were directly connected to severe adverse health events.
Despite the lack of significant reports of deaths or distressing responses associated with the use of these substances, the agency stated that it was reasonable to assume that the drugs had the capability to be a hazard to the health of users and to the safety of the community, based on anecdotal reports posted by individuals online, which revealed that the substances possessed hallucinogenic properties.
This reversal is a big win for the scientific community, especially since it comes just a month after the agency abandoned a separate plan to reclassify certain tryptamine psychedelics under Schedule I of the Controlled Substances Act.
In a statement, Panacea Plant Sciences CEO David Heldreth stated that this move by the DEA was a victory, especially since DOC and DOI were incredible tools for research, as well as for physical and mental health. Panacea Plant Sciences is a biotechnology company focused on bringing practical, ethical and sustainable solutions to marijuana and psychedelics.
Heldreth was also involved in the challenge to the proposed ban on the DiPT, 5-MeO-DET, 5-MeO-MiPT, 5-MeO-AMT and 4-OH-DiPT psychedelics that the DEA withdrew in July.
Before the proposed ban was withdrawn, the DEA received significant criticism during the public comment period, with the rule change being opposed heavily and individuals requesting a hearing.
Separately, the agency is being sued over its refusal to permit a physician to use psilocybin therapy to treat terminally ill patients pursuant to state and federal Right-to-Try laws. These laws are focused on increasing access to investigational drugs classified under Schedule I that are yet to be approved for general use. Additionally, the agency is in court over its continual delays in processing requests for public records related to cannabis and psychedelic substances.
The decision to reverse the proposed ban of the two substances gives the psychedelics community and companies such as Delic Holdings Corp. (CSE: DELC) (OTCQB: DELCF) an opportunity to study those psychedelics and commercialize therapies from them without going through an onerous process to obtain DEA authorization to conduct the needed research.
NOTE TO INVESTORS: The latest news and updates relating to Delic Holdings Corp. (CSE: DELC) (OTCQB: DELCF) are available in the company's newsroom at https://ibn.fm/DELCF
About PsychedelicNewsWire
PsychedelicNewsWire (PNW) is a specialized content distribution company that (1) aggregates and distributes news and information on the latest developments in all aspects and advances of psychedelics and their use, (2) creates PsychedelicNewsBreaks designed to quickly update investors on important industry news, (3) leverages a team of expert editors to enhance press releases for maximum impact, (4) assists companies with the management and optimization of social media across a range of platforms, and (5) delivers unparalleled corporate communication solutions. PNW stays abreast of the latest information and has established a reputation as the go to source for coverage of psychedelics, therapeutics and emerging market opportunities. Our team of seasoned journalists has a proven track record of helping both public and private companies gain traction with a wide audience of investors, consumers, media outlets and the general public by leveraging our expansive dissemination network of more than 5,000 key syndication outlets. PNW is committed to delivering improved visibility and brand recognition to companies operating in the emerging markets of psychedelics.
To receive instant SMS alerts, text "Groovy" to 844-397-5787 (U.S. Mobile Phones Only)
For more information please visit https://www.PsychedelicNewsWire.com
Please see full terms of use and disclaimers on the PsychedelicNewsWire website applicable to all content provided by PNW, wherever published or re-published: https://www.PsychedelicNewsWire.com/Disclaimer
Do you have questions or are you interested in working with PNW? Ask our Editor
PsychedelicNewsWire (PNW)
San Francisco, California
www.PsychedelicNewsWire.com
415.949.5050 Office
Editor@PsychedelicWire.com
PsychedelicNewsWire is part of the InvestorBrandNetwork.
This post was originally published by our media partner here.