This post is presented by our media partner The New Agora
View the original article here.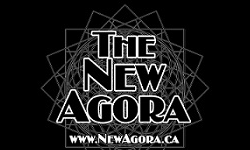 nowickgray.com
by Nowick Gray
Events and opinions, podcasts and documentaries, studies and research papers, exposés and analysis, it comes flooding past on a daily basis. How to keep abreast, digest and make sense of it all, and glean what can serve the cause of human integrity and freedom?
One way is to select what seems the best and most useful, the most inspiring or original, the most groundbreaking or earthshaking, and to share for more deserved exposure.
Pick of the week
The 2-hour documentary, The BIG RESET Movie [The Uncensored] TRUTH of the PANDEMIC (posted 15 September on Odysee).
I don't know any background about this high-quality production. Obviously European, for the predominantly French and Spanish interviews with subtitles, it's an all-star cast of prominent scientists, doctors, lawyers, academics and public professionals, eloquent in their distillation of the calculated madness of the misnamed pandemic.
Key themes presented paint a well-rounded and coherent picture of what has happened and why, clarifying motives (The Great Reset, transhumanism) and means (fake PCR tests, controlled media), as well as the deadly crimes (nursing home murders, vaccine deaths) still coming to light.
Not much in this film was new to me after much previous research, but it clarified the monstrous lie we've been shepherded by, and it inspires anew to the urgency of our predicament, the challenge we face to reclaim our humanity.
For those who are finally ready for the big red pill, this is definitely one I'd recommend. It strikes the right balance of stark honesty and an implicit call to action. In the closing words of the narrator, it's a "a warning message to humanity," invoking the power of birds in flight, and the commitment of one such as Gandhi to the unwavering path of Truth.
Here are a few telling quotes that spoke to me most pointedly of the core agenda at play:
We're actually hacking the software of life.' —Tal Zaks, medical director of Moderna
'What the Fourth Industrial Revolution will lead to is the fusion of our physical, our digital, and our biological identities.' —Klaus Schwab, World Economic Forum
'In this project we're trying to use DNA as a programmable material.' —Dr. Neil Dalchau, Microsoft research scientist
'DNA is highly programmable, just like a computer. And we can program a whole range of complex behaviors using DNA molecules.' —Dr. Andrew Phillips, head of Bio Computation, Microsoft Research
It is in the invisible world that the common human is out of our depth. What is a virus? How does nanotechnology work? Are we now to be considered genetically modified organisms? Why does the not-vaccine contain communicative graphene oxide, and provide us with a MAC and Bluetooth address? Did anyone tell us that by becoming transhuman, we cease to be human?
This is the world of the Big Reset in its end game. Like Star Trek, Brave New World and 1984, it needs to be unshelved from the nonfiction section and returned to its rightful place as fiction.
Speaking of fiction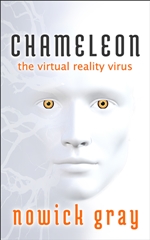 Chameleon – The Virtual Reality Virus
A retro cyberpunk fable and psychological conspiracy thriller.
Programmer Joe Norton is patient zero, infected by a reality-hacking AI virus through a stealth brain-computer interface. Who's to blame—Moira, his office mates, the honchos from head office? Is the only way out, to go further in?
Caught between worlds, with a mission to kill and a menu of false choices, Norton must find his way back to the home brain before the bug spreads.
Cartoons, to lighten the load of public insanity
Long live the (2) rants against masks…
One by eugyppius and another by Dr. Mark McDonald (Mask Wearing Must be Banned)
Interview of the week:
Mattias Desmet with Tucker Carlson, on Mass Formation psychosis.
Graph of the week:
—
Further research: Quarantine Reading List
—
Covid Narrative Freedom: Two Years of Dissent
These weekly articles in The New Agora charted a course of dissent since the beginning of the global coup in 2020. They expose the narrative sabotage in the ongoing war on humanity, and voice instead the sovereign spirit of the natural human.
Nowick Gray is a regular contributor to The New Agora and also offers perspectives and resources for alternative culture and African drumming. Subscribe to his Substack (New World Dreaming) or visit his  writings website at NowickGray.com.
—
image credits
Klaus Bugeater: Good Citizen substack
Tam's game show: Dr. Robert Malone substack
–   Come Like Us on Facebook  –  Check us out on  Instagram  –
– Sign Up for our Newsletter  –
Subscribe to our New NOW Youtube Channel
This post was originally published on from Randy Rowe and can viewed here: https://newagora.ca/resistance-roundup-by-nowick-gray/
This post was originally published by our media partner here.