This post is presented by our media partner The Growth Op
View the original article here.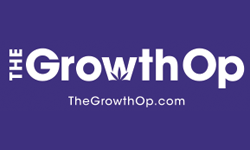 Article content
The lingering effects of the pandemic have created a rise in multiple mental health conditions, including depression and anxiety.
Article content
For some young Floridians, this has resulted in an investment in medicinal marijuana, which has been touted for being able to help treat multiple health conditions while minimizing the negative side effects that may come with prescribed medications.
Article content
"I believe that cannabis has been more effective in fighting my anxiety and depression," said Tatiana Tipton, a student at the University of Florida.
"I am diagnosed with ADHD (attention-deficit/hyperactivity disorder), anxiety, depression, insomnia and obsessive-compulsive disorder," Tipton said. "After the pandemic hit, I discussed getting my medical card with my psychiatrist."
Tipton started college in 2020, when the pandemic began, creating a worsening of her mental health conditions. Marijuana became a viable option that didn't come with many significant side effects.
And she isn't the only young adult who's turned to cannabis for some relief.
Floridians shared that while cannabis helped them manage their mental health, it also eliminated some of the concerns associated with prescription medications.
Article content
"I just don't like my anxiety and depression medication because they make me feel like a zombie," Tipton relayed.
Dr. Joseph Orallo, a physician from Jacksonville, shared that a mix of medications treating different conditions often results in negative side effects for patients.
Selective serotonin reuptake inhibitors (SSRIs) "take four to six weeks to absorb within the body," Dr. Orallo explained, which can create a period of unease. "Weed is the alternative," he suggested.
"The long-term use of weed is still pointing toward dementia, but I have patients who suffer from dementia who still use cannabis because it calms them down," Dr. Orallo added.
The FreshToast.com, a U.S. lifestyle site that contributes lifestyle content and, with their partnership with 600,000 physicians via Skipta, medical marijuana information to The GrowthOp.
We'd love to hear from you. Get in touch with feedback and story tips at thegrowthop@postmedia.com
This post was originally published by our media partner here.