This post is presented by our media partner Grow Opportunity
View the full article here.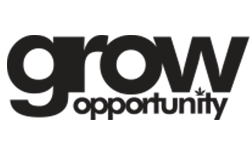 (Globe Newswire) Vancouver — Rubicon Organics Inc.. a licensed producer focused on the cultivation and sale of premium certified organic cannabis, has launched 11 new products in Quebec under the Simply Bare™ Organic and 1964 Supply Co.™ brands.
This doubles the number of items available in the province, adding to Rubicon Organics' presence in Quebec.
Simply Bare™ Organic
Rubicon Organics has added two new offerings under the Simply Bare™ Organic brand in Quebec:
B.C. Organic Duct Tape available in 3.5g format is the first Duct Tape cultivar in the legal market in Canada. This cultivar is a cross of two strains; Original Glue and Do-Si-Dos.
The Sélections 3×0.5g pre-rolls are an extension of the Sélections line currently in 28g format in the province. This pre-rolled offering features a rotation of certified organic cultivars, hand-rolled in hemp paper.
In addition, three of the brand's online exclusives are now available in stores across Quebec: B.C. Organic Bubba Pink 3.5g dried flowers and 3×0.5g pre-rolled, and B.C. Organic Lime Mi'jito 3.5g dried flower.
1964 Supply Co.™
Rubicon Organics secured six new store listings for the 1964 Supply Co.™ brand. These additions will help further establish the brand in the Quebec market. See below for more information on the newly listed products.
1964 Supply Co.™ Bleu Nuit 5×0.5g pre-rolls are now available in all stores after a successful online presence.
Following the strong performance of 1964 Supply Co.™ 3.5g Lebanese Hash, Rubicon Organics has introduced our Flower + Lebanese Hash 1x1g Infused pre-roll in stores.
Sour Cookies 3.5g from 1964 Supply Co.™ was introduced in stores as of September 2022.
Two of the new listings will be under 1964 Supply Co.™ Secret Menu. The Secret Menu 3.5g and 5×0.5g pre-rolls feature rotational cultivars from outside of the core 1964 Supply Co.™ portfolio.
In addition to the Secret Menu rotational SKUs, 1964 Supply Co.™ has launched B.C. Buds 28g as a rotating product in stores in the Quebec market.
This post was originally published by our media partner here.