This post is presented by our media partner The Growth Op
View the original article here.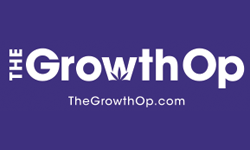 The man, who is in his 60s, was sentenced to serve his prison term at a maximum-security penal colony
Article content
A former U.S. diplomat, who had diplomatic immunity until last May, has been sentenced to 14 years in prison after being accused of "large-scale" cannabis smuggling.
Article content
Citing Russia's Interfax news agency, BBC reported he pleaded guilty to smuggling, storing, transporting, manufacturing and processing narcotic drugs and was sentenced to serve his prison term at a maximum-security penal colony.
"He insists that it was medical marijuana and claims that a doctor prescribed it to him in the United States, which is allegedly confirmed by an entry in the medical record," Alexander Khurudzhi, a member of a Moscow Human Rights Committee, reportedly told Interfax last December, per CBS.
"He claims he was unaware of Russia's ban on medical marijuana," Khurudhzi added.
The sentence arrives as Griner's detention enters its fourth month. The women's basketball star was allegedly caught attempting to enter the country with cannabis vape cartridges in her luggage in February, though the amount of cannabis in her possession has never been clear.
In April, Russia released former U.S. Marine Trevor Reed after he had been detained in the country for almost three years. Reed had been convicted of allegedly endangering the lives of two police officers during a visit to Moscow.
While Reed's release spurred some hope that Griner's case could soon be resolved since then few details regarding her detention have been released.
Last week, Russian state media reported that Griner will remain detained until at least July 2.
Subscribe to Weekend Dispensary, a weekly newsletter from The GrowthOp.
This post was originally published by our media partner here.