This post is presented by our media partner The New Agora
View the original article here.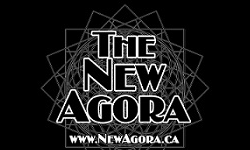 Yes, please pause and reflect on the world we live in. Please see that we are living among false gods right now. They look human but they are not. They say things that sound trustworthy but they do things that are horrific. The three videos above are but a small taste of what they do and have done to humanity.
They want to own your mind and soul. I feel sad that so many have already been lost, who have died by the hands of a murderous crowd. Two of the videos above show the laws they have broken which amount to RICO violations. No question about that. We are seeing organized crime against all humans on Earth. Their time is short so they must move as quickly as they can before too many humans see through their cloak of false decency into their basic malevolent ways.
By the way, these malicious beings do not think they are doing anything wrong. They believe the stories they tell you are the right thing to do. They see nothing wrong with murdering millions of people. They do not think like people do. They are void of conscience and love. Some say they are jealous but I don't think that enters their mind. The only thing they want from us is to prevent us from becoming aware of who we are and what powerful spiritual beings we are.
Have you forgotten that you are not your body and that you do not die? Have you also forgotten that you have dominion over the darkness? You do. You were not given the spirit of fear from the consciousness that breathed life into you. You took on the spirit of fear yourself. If you purchased it, you can send it back. It's your decision.
Do not turn your head the other way on the actions of the malevolent ones. Do not let their crimes go unnoticed. Be advised: They want to kill you. But YOU have the power to stop them from doing further damage.
In conclusion, I quote Elana Freeland's facebook post to help you lift yourself up for the battle that lies ahead:
Begin quote: "The Chinese character "crisis" means both opportunity and danger. Hang tight!
"To all my friends out there who know what's really going on – to all my conspiracy theorist friends. Yes, sometimes it's a curse and not always a blessing to be awake. Awakening is the most liberating, alienating, excruciating, empowering, lonely, confusing, freeing, frightening, expansive journey.
"If you find yourself struggling as you try to process all this insanity, you are not alone. No one talks about the darkness that accompanies awakening, or the GRIEF. Not only grieving the life and illusions you once had but the realization that almost everything you thought you once knew, is a LIE. The beliefs you've held, people you've trusted, principles you were taught- ALL LIES.
"Shattering illusions is RARELY an enjoyable experience. There is a considerable amount of discomfort that comes with growth and the grieving process doesn't stop there. With these newfound realizations, you then find yourself grieving all over again. Grieving the loss of many relationships with people who just don't "get it". Feeling alone; being ridiculed and shamed, not only by the masses but for many of you, your very own family and friends too.
"Feeling like you no longer have much in common with the people you are surrounded by. Struggling with carrying on bullshit, shallow conversations that lack substance with those who are still fast asleep. Even feeling disconnected from your entire support system because they can't see what you see. Some even grieve the loss of their ignorance- because "ignorance is bliss" and reality is harsh.
"Awakening can be a lonely road and you will often find yourself journeying alone. There is no way to sugarcoat it- Awakening to the realities of this world is brutal. It will have you running through the entire gamut of human emotions.
"You have to master the art of diving down the darkest of rabbit holes only to come out and still function in daily life, and that's a skill people don't talk about enough. Some of you are struggling with feeling disconnected from family and friends, it's as though they exist in another world.
"Please know you are not alone, and not only are you not alone, you have an entire tribe standing with you. We may be separated by miles, but we are DEEPLY connected; in purpose and in spirit." End of quote.
Namaste,
Sherry
Please visit my website: https://www.keyholejourney.com
---
– Come Like Us on Facebook – Check us out on Instagram –
– Sign Up for our Newsletter –
Subscribe to our New NOW Youtube Channel
This post was originally published on from Randy Rowe and can viewed here: https://newagora.ca/s-o-s-earth-is-killing-the-children/
This post was originally published by our media partner here.