This post is presented by our media partner The Growth Op
View the original article here.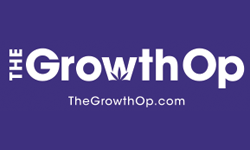 Article content
Aurora Cannabis Inc. has closed the sale of its Edmonton-based Polaris facility.
Article content
Announced in 2019 as a 300,000-square-foot expansion, the facility was intended to serve as Aurora's "centre of excellence for the industrial-scale production of higher margin, value added products."
Article content
Those facilities were based in Ontario, Quebec, Saskatchewan and Alberta. The company sells its products under the Aurora Drift, San Rafael '71, Daily Special, Whistler, Being and Greybeard banners.
It also owns CBD brands Reliva and KG7.
Aurora said its balance sheet remains in a net cash position, with about $320 million of cash and cash equivalents, including approximately $63 million of restricted cash. It expects to achieve profitability for the quarter ending Dec. 31, 2022.
Once trading at more than $160 a share, Aurora's stock was down to $1.20 on Friday morning.
During a conference call with analysts in November, Aurora CEO Miguel Martin said the company is looking forward "to demonstrating consistent financial performance in the coming quarters."
Article content
"This will be an incredible achievement, which will also be sustainable," Martin said, via The Canadian Press.
"The (recreational cannabis) business is really challenging right now," he added. "The pricing continues to drop."
Per CannStandard, recreational cannabis prices have dropped by nearly 25 per cent since legalization was introduced in 2018.
George Smitherman, president and CEO of the Cannabis Council of Canada, echoed Martin's sentiment in an interview with CTV in October. Smitherman noted that the price reductions are partly a result of an "intense competitive environment."
"Sadly, it's not financially sustainable," he added.
We'd love to hear from you. Get in touch with feedback and story tips at thegrowthop@postmedia.com
This post was originally published by our media partner here.