This post is presented by our media partner The Growth Op
View the original article here.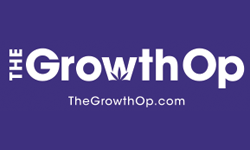 Article content
Sam Bankman-Fried, the founder of a failed crypto company FTX, sold a $300 million stake in his company following a "meme" fundraiser.
Article content
The event drummed up $420.69 million from 69 investors, numbers that are references to cannabis and sex. Investors were reportedly told the money would be used to improve the user experience, help FTX work with regulators and grow the business, reports the Wall Street Journal.
Article content
Bankman-Fried, 30, justified the sale by telling investors it was partial reimbursement for money he spent to buyout Binance's stake in the company, reports The Daily Mail. Binance is a cryptocurrency exchange that claims to operate the worlds biggest Bitcoin exchange and altcoin crypto exchange in the world by volume.
Now working through bankruptcy, John Ray, FTX's new chief executive, said in a court filing that the process would involve the "comprehensive, transparent and deliberate investigation into claims against Mr. Samuel Bankman-Fried," according to WSJ.
According to the filing, there was a "concentration of control in the hands of a very small group of inexperienced, unsophisticated and potentially compromised individuals."
Article content
During the "meme" fundraiser, Bankman-Fried may have drawn inspiration from the world's richest person, Elon Musk, who is no stranger to 4/20-based jokes.
In 2018, Musk was fined $20 million by U.S. Securities and Exchange Commission after he tweeted that he was considering taking Tesla private at $420 a share.
Musk later told Reuters that the tweet and subsequent fine were "worth it."
Earlier this year, Musk said his 2018 appearance on the Joe Rogan podcast, where he took a few puffs from a joint, led to him being drug tested "for everything."
"I did get a lot of backlash because it's still federally illegal," Musk said. "Space X has federal government contracts, so our competitors were like "why aren't you doing anything, look at him brazenly smoking weed on Joe Rogan's podcast.' They drug tested me for everything," he added.
Musk's puff also spurred a month-long NASA safety review of Boeing and SpaceX, to evaluate the "culture" at the two private companies tasked with transporting the agency's astronauts.
Last month, Musk moved forward with his bid to buy Twitter at the price of $54.20 a share, another refence to weed.
We'd love to hear from you. Get in touch with feedback and story tips at thegrowthop@postmedia.com
This post was originally published by our media partner here.