This post is presented by our media partner The Growth Op
View the original article here.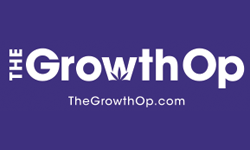 Seeds can be exchanged as per Virginia law.
Article content
A Virginia seed store is expected to make plenty of folks feel some welcome holiday cheer when it gives away cannabis seeds on a first-come, first-served basis today to adults of legal age.
Article content
According to Richmond Times-Dispatch, the plan was to have volunteers distribute free packets of weed seeds beginning at 10 a.m. local time for as long as they last as part of the "Santa Seed Giveaway."
In a bid to ensure the holidays are merry and bright, the publication reports that "the goal of this event is to provide seeds to people who have had difficulty obtaining them under Virginia's current laws, which outlaw the sales of seeds, quid pro quo transactions and distribution by retail outlets."
In a Facebook post, Happy Trees reports those attending the event can ramp up the holiday cheer another notch by getting their picture taken with Santa.
The seed trade has proved of great interest in Virginia. For example, Virginia Marijuana Justice (VAMJ) recently hosted the Great Commonwealth Cannabis Seed Share on July 1, the first day it was legally permitted to do so.
The goal, as per the group's poster, was to give away 10,000 weed seeds. In advance of the event, which was said to be state-wide, organizers were looking for seed donors, distributors and receivers.
"This will be Virginia residents' first legal opportunity to share seeds with other adults and start down the path of legally growing their own cannabis in the safety and privacy of their homes," VAMJ noted at the time.
In 2015, DC Marijuana Justice held its own seed-sharing event in the District of Columbia, where personal possession and cultivation of cannabis by adults has been legal since 2014, according to Forbes.
Article content
Subscribe to Weekend Dispensary , a new weekly newsletter from The GrowthOp.
This post was originally published by our media partner here.