This post is presented by our media partner The Growth Op
View the original article here.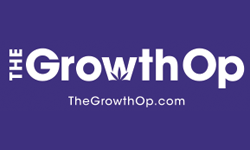 Driver clocked at 169 km/h, more than one and a half times the speed limit.
Article content
A driver in Saskatchewan who tested positive for THC has received a $1,011 fine and a 60-day licence suspension after a traffic cop clocked his speed at 169 kilometres per hour (km/h).
Article content
That speed far exceeded the 100 km/h zone he was driving in along Highway 6 when he was spotted, according to a tweet from Combined Traffic Services Saskatchewan (CTSS). The fine is set by the Provincial Fine Schedule, with the level generated and printed automatically after an officer types the recorded speed into his or her computer.
Beyond the excessive speed, though, CTSS reports that the driver also tested positive for cannabis after being stopped.
"Driving under the influence of cannabis is considered impaired driving and comes with the same consequences as driving while impaired by alcohol" notes information from the provincial government. "In Saskatchewan, it's illegal to drive while impaired — whether by alcohol or recreational or medicinal drugs," it adds.
Per Saskatchewan DUI Lawyer, police can demand a Standardized Field Sobriety Test if they suspect the use of drugs or alcohol. "The results of this test can be used as evidence in court and/or provide a basis for more formal tests to be conducted at the police station, including a Drug Recognition Evaluation and a urine or blood test," the website points out.
Federal requirements note that drivers found with at or over two nanograms (ng), but less than 5 ng, of THC per milliliter (ml) of blood are subject to a straight summary conviction offence. This carries a maximum fine of $1,000.
Of course, impairment from cannabis differs from detection of THC.
Article content
A U.S. study released earlier in 2022 found regular cannabis smokers taking part in simulated driving experienced reduced skills behind the wheel, but "indistinguishable" performance at 4.5 hours compared to those taking a placebo.
Also this year, Canadian research revealed drivers 50 and older were the injured group most likely to far exceed allowable THC levels while behind the wheel.
The Saskatchewan driver was hardly the only person to be found with THC in their system after being stopped for speeding.
A construction zone in Newfoundland and Labrador — or the cop driving through it — did little to slow down a 57-year-old driver travelling at 106 km/h in the 50 km/h zone. Stopped a short time later, he was arrested for drug-impaired driving.
Subscribe to Weekend Dispensary, a new weekly newsletter from The GrowthOp.
This post was originally published by our media partner here.