This post is presented by our media partner The Growth Op
View the original article here.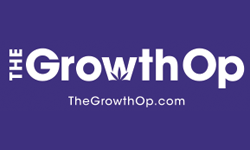 Cannabis is prohibited from being consumed in public places in the province
Article content
The Government of Saskatchewan is modernizing the province's liquor regulations.
Article content
It has introduced legislation to amend the Alcohol and Gaming Regulation Act, 1997, opening the door for municipalities and park authorities to allow alcohol consumption in public places.
Article content
"Reducing red tape in Saskatchewan's liquor laws increases flexibility for the public and creates new opportunities for communities and business, while remaining committed to ensuring the socially responsible sale and service of beverage alcohol," Lori Carr, Minister responsible for the Saskatchewan Liquor and Gaming Authority (SLGA), said in a news release.
Article content
The changes, which also include allowing homemade beer, wine and cider to be served at events with a special occasion permit, are expected to pass in spring 2023.
Cannabis, which is prohibited from being consumed in public places, was not included in the conversation about the amendment.
Carr told CBC that conversation would happen "down the road if it does take place."
The proposed changes would bring the province in line with a number of Canadian cities that have piloted programs allowing drinking in public parks in recent years, including Calgary, Edmonton and Vancouver.
Earlier this year, alcohol consumption was allowed in 22 parks across Vancouver from 11 a.m. to 9 p.m. daily. The city says the findings from that pilot are currently being reviewed, with more decisions around alcohol consumption in parks to be made in the future.
Article content
Adults in B.C. can generally smoke or vape cannabis in public spaces where tobacco smoking and vaping are allowed. That doesn't include patios, or regional, municipal and provincial parks, except for areas identified or designated. Even some condo owners might not be allowed to light up in their homes.
Across the country, where smoking or vaping cannabis is allowed depends on provincial, territorial and municipal regulations. In Ontario, the Smoke-Free Ontario Act, 2017 regulates where it is legal to smoke or vape cannabis, including in outdoor public spaces like parks. 
Private events can also accommodate cannabis consumers, including Toronto's Exhibition Place, which opened a temporary public space for patrons to light up legally earlier this year.
Article content
Those caught consuming cannabis in areas where it is prohibited, like enclosed public places, such as bus shelters, face a $1,000 fine for a first offence and a $5K fine for any further offence, reports Legal Line.
Last year, a poll conducted by Leger Research and commissioned by Action on Smoking & Health (ASH Canada), found that the majority of respondents would like to see all smoking banned from national, provincial and municipal parks.
"Smoke-free parks protect children and youth from exposure to public smoking and vaping, and they protect these precious environments from litter and wildfires," said Les Hagen, executive director of ASH Canada, once the findings were made public.
Hagen added that it is incumbent on "all levels of government to make parks and recreation spaces smoke-free."
We'd love to hear from you. Get in touch with feedback and story tips at thegrowthop@postmedia.com
This post was originally published by our media partner here.