This post is presented by our media partner The Growth Op
View the original article here.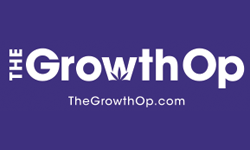 Article content
Prosecutors in Federal Court in Seattle are recommending a 10-year sentence for a man who lied about his background, education, military service and finances to dupe cannabis investors.
Article content
The man, who posed as a billionaire and a twice-wounded Special Forces Iraq veteran, has pleaded guilty to securities fraud, reports CNBC.
Article content
The 42-year-old man, who previously lived in Bellevue, Wash., made the plea three months after being arrested in a remote area of Southern California en route to Mexico in the hopes of fleeing prosecution.
According to a news release from the U.S. Attorney's Office, Western District of Washington, the man was carrying fake identification documents, US$60,000 ($80,735) in cash, gold bars, Mexican pesos, two designer watches and gem-encrusted jewellery at the time of his arrest.
Article content
In his guilty plea, the man admitted to scamming cannabis business owners and both private and public investors. He also stole from three cannabis businesses that relied on him for banking services.
To dupe investors, the man purchased two companies that were trading for pennies on the over-the-counter market and renamed them GRN Holding Corporation and Hempstract Inc.
Between July 1, 2019 and May 18, 2021, over 7,500 investors purchased and sold GRN Holding Corp. securities while the man lied about his personal wealth and told potential private investors that he had an MBA from Harvard and that his private equity and hedge fund had over $1 billion in assets under management, neither of which were true.
The man also made similarly false statements to attract investment to Hempstract Inc. Between the two companies, investors lost about US$31 million (about $42 million).
Article content
According to the U.S. Attorney's Office, the man also recruited a prolific Twitter user to aid a pump-and-dump scheme, where the man would acquire the penny stock of a company and then instruct the Twitter user to tweet out falsehoods, up to 90 times a day, to drive up the price.
The man earned US$625,092 ($841,120) from this scheme and shared some of the profits with the unindicted co-conspirator.
In addition to the securities fraud, the man also owned a company dubbed Pacific Banking Corp. that provided banking services to the legal cannabis industry. Using false account statements, the man diverted about US$3.7 million ($5 million) from three marijuana businesses to benefit himself and his other companies.
In September of last year, a 25-count indictment was announced against the man.
At the time, U.S. Attorney Nick Brown said the man "told many tall tales to convince victims to invest millions of dollars — money he then used for his own benefit."
Brown added that the picture the man painted of his background and finances was "a mirage."
Per the U.S. Attorney's Office, the guilty plea was for a single count of securities fraud, but covers all of the criminal conduct alleged in the indictment.
We'd love to hear from you. Get in touch with feedback and story tips at thegrowthop@postmedia.com
This post was originally published by our media partner here.