This post is presented by our media partner The Growth Op
View the original article here.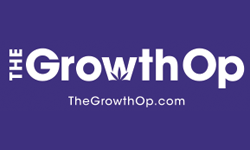 'I thought they were giving it away for free. I heard about it and went to get one. I will return it if I have some free time'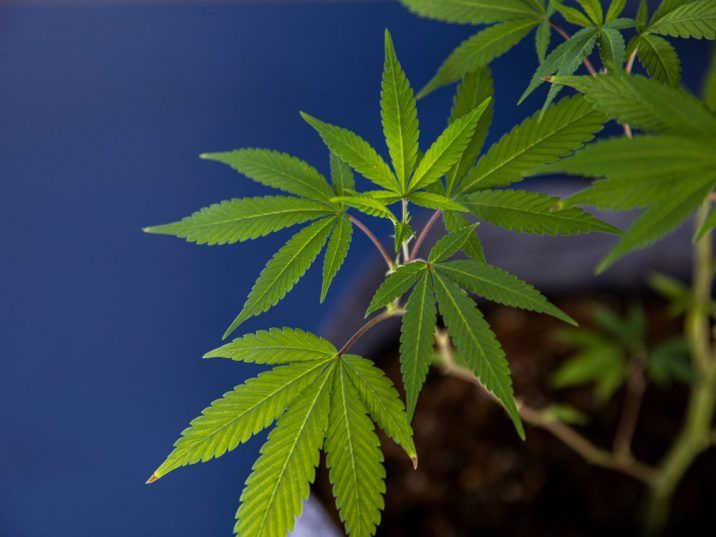 Article content
The existence of CCTV footage apparently convinced a Thai school principal accused of recently stealing a cannabis plant from a motorcycle racing event to change his tune.
Article content
According to Thai Residents, the principal initially vehemently denied stealing the plant from a storage unit at the Chang International Circuit race track in Buriram, Thailand last weekend. That was until police officers told him they had video evidence of the crime.
Article content
The new information prompted the principal to change course and claim that the entire incident had simply been a mistake.
The marijuana plants were being stored at the location for an event meant to promote tourism in the country, The Thaiger reports.
Article content
Thailand allows at-home cannabis consumption and cultivation for medicinal use
In 2018, Thailand became the first southeast Asian country to legalize medical cannabis and, earlier this year, cannabis was removed from the Category 5 drug list, meaning citizens can now notify their local governments of their intent to grow and consume cannabis at home for medicinal purposes. Recreational consumption and weed extracts containing over 0.2 per cent THC is illegal.
Although home-growing is now permitted, "selling plants or derivative products officially requires a licence," TIME reports. And lighting up on the street continues to be off-limits, perhaps sparking a fine of hundreds of dollars or potential jail time for non-compliant types.
Article content
The more open approach to cannabis, though, does not mean it's become a free-for-all. For minor use of cannabis, the maximum sentence is up to one year in prison and five years for possessing as much as 10 kilograms of bud, notes information from Chaninat & Leeds. Having more than that is considered possession with intent to sell, which has a top prison term of 15 years upon conviction.
The Thai focus to date has been on medicinal purposes of cannabis. Indeed, Thailand's health minister announced in a Facebook post this spring that 1 million plants would be distributed across the nation.
Pot regarded as a possible driver for more tourism
Cannabis also has been touted as a possible tourism driver, but the country's use rules are strict and do not welcome tourists lighting up on Thai streets.
Article content
The need to provide education about cannabis tourism was reportedly one of the reasons the pot plants were on site during the recent motorcycle event.
According to Thai Residents, the province's agriculture administrative was storing 1,000 so-called cannabis trees behind an office building on site for an upcoming educational event about tourism.
The publication reports that while security officers were trimming the trees, a black truck drove into the area and five people exited. One of the cannabis plants was reportedly taken back to the truck.
Unfortunately for the would-be thieves, a police check of the security footage displayed the truck licence plate. This bit of info led officers to the vehicle owner, namely the school principal.
Article content
Once informed there was video evidence of the theft, the principal reportedly informed officers that the plant would be returned. No report is expected to be filed if he does so.
According to The Thaiger, the principal said of the incident: "This is all a misunderstanding. I thought they were giving it away for free. I heard about it and went to get one. I will return it if I have some free time."
Principal not the only school official to have weed run-in
School principals have certainly had run-ins with cannabis in past, but not necessarily as perpetrators.
Two years ago in Ohio, a high school student on the verge of getting in serious trouble with both school administration and the law opted to hide his stash of weed in the school principal's office.
Article content
A male student had been searched for reeking of weed. Though the search came up empty, the skunky scent in the principal's office persisted despite using air freshener, disinfectant and an essential oil diffuser.
A school resource officer later determined the smell was coming from the principal's workspace and a thorough check revealed a baggy of bud.
Earlier this year in Memphis, Tenn., a police officer and high school principal were asked to leave a restaurant for allegedly smelling like cannabis.
The duo later reportedly said they were humiliated and shocked by the manager's request, especially given that other employees apparently did not smel anything, FOX 13 reported at the time.
Subscribe to  Weekend Dispensary, a new weekly newsletter from The GrowthOp.
This post was originally published by our media partner here.