This post is presented by our media partner Psychedelic News Wire
View the original article here.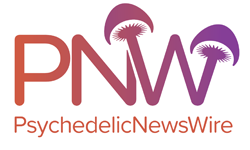 Psychedelic therapies are poised to revolutionize the psychiatric industry. With America's mental health crisis getting worse by the year, researchers have been casting their attention on psychedelics for their potential mental-health benefits.
Initial research into hallucinogenic drugs such as psilocybin and ketamine has revealed that they are capable of alleviating the symptoms of a variety of mental illnesses. As a result, pharmaceutical companies have been injecting millions of dollars into psychedelic research and the development of psychedelic-assisted therapies.
Experts predict that the market for psychedelic drugs will grow explosively over the next decade, increasing from around $2 billion in 2020 to $10.75 billion by 2027.
Schools are now stepping up their efforts to train therapists and practitioners in the nuances of delivering psychedelic therapy. Unlike traditional drug prescriptions, psychedelic-assisted therapy has to occur in the presence of a trained professional.
But since the field is a relatively new one, there aren't a lot of practitioners who are trained to supervise psychedelic experiences and offer counseling services before and after the experience. Clinical psychologist Janis Phelps is looking to fix this problem by offering psychedelic therapy training.
Phelps is at the helm of the first accredited training program for psychedelic therapy in America, located at the California Institute of Integral Studies (CIIS). According to Phelps, the institute's psychedelic program has trained 800 students in the last five or so years. The program is gaining popularity as more look to join amid increased scientific interest in psychedelics.
As the market for psychedelic-assisted therapies grows, Phelps estimates that they will need at least 8,000 freshly trained therapists over the next decade. This is despite the fact that psychedelics are still illegal in most states and the research on their mental health benefits is largely in its infancy.
Even so, the results of these initial studies speak for themselves and the psychiatry industry has recognized that psychedelics have significant potential as mental-health treatments. Anticipating the large market for psychedelic-assisted therapies and the fact that few medical professionals know how to administer this therapy, CIIS offers invaluable training.
The program comprises 150 hours of instruction coupled with several sessions of in-person training, with most of the students being licensed psychiatrists, physicians and therapists. However, the course isn't limited to professionals who are already in the medical industry; nutritionists, ordained clergy, social workers and individuals who aren't in the medical field can also apply. Graduates from the institute's psychedelic training program will also be able to apply to practice in Oregon, which legalized supervised psilocybin sessions last year.
The enthusiasm being directed at getting trained in overseeing psychedelic-assisted therapy means that as companies such as Delic Holdings Corp. (CSE: DELC) (OTCQB: DELCF) expand their footprint in different jurisdictions, there will be no shortage of qualified personnel to take up any positions created by the expansion.
NOTE TO INVESTORS: The latest news and updates relating to Delic Holdings Corp. (CSE: DELC) (OTCQB: DELCF) are available in the company's newsroom at https://ibn.fm/DELCF
About PsychedelicNewsWire
PsychedelicNewsWire (PNW) is a specialized content distribution company that (1) aggregates and distributes news and information on the latest developments in all aspects and advances of psychedelics and their use, (2) creates PsychedelicNewsBreaks designed to quickly update investors on important industry news, (3) leverages a team of expert editors to enhance press releases for maximum impact, (4) assists companies with the management and optimization of social media across a range of platforms, and (5) delivers unparalleled corporate communication solutions. PNW stays abreast of the latest information and has established a reputation as the go to source for coverage of psychedelics, therapeutics and emerging market opportunities. Our team of seasoned journalists has a proven track record of helping both public and private companies gain traction with a wide audience of investors, consumers, media outlets and the general public by leveraging our expansive dissemination network of more than 5,000 key syndication outlets. PNW is committed to delivering improved visibility and brand recognition to companies operating in the emerging markets of psychedelics.
To receive instant SMS alerts, text "Groovy" to 844-397-5787 (U.S. Mobile Phones Only)
For more information please visit https://www.psychedelicnewswire.com
Please see full terms of use and disclaimers on the PsychedelicNewsWire website applicable to all content provided by PNW, wherever published or re-published: https://www.psychedelicnewswire.com/Disclaimer
Do you have questions or are you interested in working with PNW? Ask our Editor
PsychedelicNewsWire (PNW)
San Francisco, California
www.psychedelicnewswire.com
415.949.5050 Office
Editor@PsychedelicWire.com
PsychedelicNewsWire is part of the InvestorBrandNetwork.
This post was originally published by our media partner here.