This post is presented by our media partner The Growth Op
View the original article here.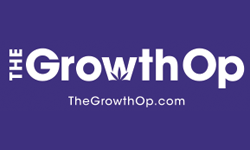 Suspected MDMA, diazepam, illicit cannabis and replica firearms seized
Article content
A 37-year-old man in Hawkesbury, Ont., about an hour east of Ottawa, is facing numerous drugs and weapons charges after a search of a residence.
Article content
The warrant was executed at a residence on Regent Street by three Ontario Provincial Police (OPP) units, resulting in the seizure of suspected methylenedioxy-methamphetamine (MDMA), diazepam, illicit cannabis and replica firearms.
Article content
The man has been charged with several offences under the Controlled Drug and Substance Act (CDSA), the Canadian Criminal Code (CCC) and the Cannabis Act (CA), according to an OPP news release, including unauthorized possession of a weapon and possessing cannabis for the purpose of selling.
Article content
He is due in court early next month.
Under the CA, the illegal distribution or sale of cannabis can lead to a maximum sentence of 14 years in prison.
Details about the replica firearms are unclear but they likely didn't include a military-grade rocket launcher, which was the case earlier this month when U.K police raided a suspected cannabis grow.
Raiding the site in the civil parish of Whiston, police found 47 plants, a "large amount of harvested cannabis," and the rocket launcher, which had been decommissioned.
"The rocket launcher was a surprising find, and thankfully it was a decommissioned weapon," a police spokesperson said.
Shockingly, this is not the first time a rocket launcher has been found at a grow site.
Article content
In 2010, a police raid near Kamloops, B.C., led to the seizure of a small arsenal of weapons, including "a Canadian Army anti-tank device," per The Canadian Press.
The rocket launcher was included in a haul of seven rifles, two shotguns, eleven handguns and as much as 40,000 rounds of ammunition.
In addition to the weapons, police also seized about eight kilograms of cannabis, growing equipment and several vehicles believed to be stolen, including a 2005 Corvette.
A 38-year-old man was arrested in connection to the raid.
We'd love to hear from you. Get in touch with feedback and story tips at thegrowthop@postmedia.com
This post was originally published by our media partner here.