This post is presented by our media partner Psychedelic News Wire
View the original article here.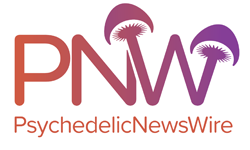 Drug reform supporters in Virginia recently secured a major win after Virginia senators voted in favor of a psilocybin-rescheduling bill. The initiative, introduced by Senator Ghazala Hashmi, would reschedule psilocybin to a lower schedule and establish a psilocybin advisory board to oversee the study of the psychedelic's therapeutic potential.
The bill received overwhelming approval from the Senate Education and Health Subcommittee on Health Professions and passed after a 6 to 1 vote in its favor.
Interestingly, the legislation, which will now advance to the full committee for further consideration, is a narrower version of a bill Hashmi filed during the last session to completely decriminalize psilocybin, the main psychoactive agent in so-called magic mushrooms. Rather than full decriminalization, Hashmi's psilocybin bill will reclassify the psychedelic from Schedule I to Schedule II on top of establishing a Virginia Psilocybin Advisory Board.
According to Hashmi's opening remarks during the Friday vote, the legislation would open the door for the creation of future treatment options for people who weren't experiencing good results from traditional medications. She noted that several universities across the country were conducting "increasingly compelling research" into the therapeutic potential of psilocybin and other psychedelics.
Although most of this research is still in its infancy, it has revealed that psychedelics could make safe and effective treatments for certain mental health conditions without causing the side effects typically seen in psychiatric pharmaceutical medications.
The proposed Virginia Psilocybin Advisory Board would be responsible for "developing a long-term strategic plan" to grant the public access to medical-grade psilocybin while studying and monitoring the federal policies, regulations and laws that govern psilocybin.
The board's 12 members would comprise an addiction medicine specialist, public health and safety officials, a mycologist, a physician with a PTSD specialization and a clinical researcher. Virginia's governor would be tasked with appointing the 12 members of the Virginia Psilocybin Advisory Board.
The text of the legislation notes that while it would not legalize the medical use of psilocybin, the advisory board would be charged with reviewing research and studies on the safety and efficiency of using psilocybin to treat mental health conditions. The board would also analyze research on the specifications, guidelines and requirements for providing therapeutic psilocybin services in the state. Members of the board would be required to provide the governor and legislature with a report of the board findings by December 1 every year.
If lawmakers choose to vote the bill into law, it would place psilocybin in Schedule II of the state's Drug Control Act and make possession of psilocybin a class 1 misdemeanor punishable by a fine of up to $2,500 and one year in prison.
The growing awareness of the therapeutic potential of psychedelics bodes well for industry actors such as atai Life Sciences N.V. (NASDAQ: ATAI) because any formulations they bring to market will find a population that already appreciates the many benefits that psychedelics possess.
About PsychedelicNewsWire
PsychedelicNewsWire (PNW) is a specialized content distribution company that (1) aggregates and distributes news and information on the latest developments in all aspects and advances of psychedelics and their use, (2) creates PsychedelicNewsBreaks designed to quickly update investors on important industry news, (3) leverages a team of expert editors to enhance press releases for maximum impact, (4) assists companies with the management and optimization of social media across a range of platforms, and (5) delivers unparalleled corporate communication solutions. PNW stays abreast of the latest information and has established a reputation as the go to source for coverage of psychedelics, therapeutics and emerging market opportunities. Our team of seasoned journalists has a proven track record of helping both public and private companies gain traction with a wide audience of investors, consumers, media outlets and the general public by leveraging our expansive dissemination network of more than 5,000 key syndication outlets. PNW is committed to delivering improved visibility and brand recognition to companies operating in the emerging markets of psychedelics.
To receive instant SMS alerts, text "Groovy" to 844-397-5787 (U.S. Mobile Phones Only)
For more information please visit https://www.psychedelicnewswire.com
Please see full terms of use and disclaimers on the PsychedelicNewsWire website applicable to all content provided by PNW, wherever published or re-published: https://www.psychedelicnewswire.com/Disclaimer
Do you have questions or are you interested in working with PNW? Ask our Editor
PsychedelicNewsWire (PNW)
San Francisco, California
www.psychedelicnewswire.com
415.949.5050 Office
Editor@PsychedelicWire.com
PsychedelicNewsWire is part of the InvestorBrandNetwork.
The post Senators in Virginia Approve Measure Rescheduling Psilocybin appeared first on PsychedelicNewsWire (PNW).
This post was originally published by our media partner here.