This post is presented by our media partner The Growth Op
View the original article here.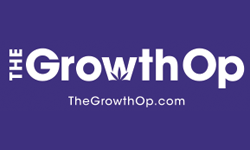 78-year-old Florida woman used the five-finger discount at a Saks Fifth Avenue location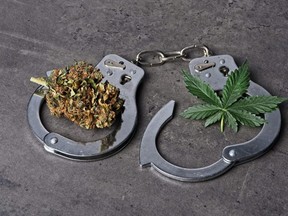 Article content
A senior citizen in Boca Raton, Fla. has offered a novel excuse for shoplifting at tony retailer Saks Fifth Avenue: Medical marijuana made her do it.
Article content
While medicinal marijuana is legal in Florida, recreational cannabis is not, with possession of 20 grams or less a misdemeanour charge punishable by up to a year in jail and a $1,400 fine.
Article content
It was a lot to forget, given that tricky security tags were removed before placing the good in her bag. The retailer reportedly captured the moment for posterity, though, thanks to its security cameras and recorded evidence.
The woman was arrested after store loss prevention officers saw the theft on closed-circuit television.
After she left the restroom, staff discovered five security tags in the trash and, co-ordinating with other employees, watched her as she left the store without trying to pay for any of the concealed goods, Boca News Now quotes the police report as noting.
She was apprehended upon leaving the store and brought back to the loss prevention office while local police were called. In all, the five women's shirts were valued at US$1,014.80.
Article content
The police report notes the woman fessed up to stealing the goods but added that "she did not realize what she was doing due to using her prescribed marijuana." She faces one count of grand theft and has been released on bond.
According to Harvard Health Publishing, consuming cannabis "can produce short-term problems with thinking, working memory, executive function and psychomotor function (physical actions that require conscious thought)" because of THC's psychoactive effects. "Working memory is like a mental sticky note that allows the brain to hang on to new information and work with it for a few minutes or a few hours," according to Drug Rehab.
"The extent to which long-term use of marijuana (either for medical or recreational purposes) produces persistent cognitive problems is not known," Harvard Health reports.
Article content
Authors of a study published two years ago in the Journal of Cannabis Research noted that "CBD has opposite effects to THC on a variety of cognitive functions, including acute THC-induced memory impairments."
Using a brief and sensitive verbal recognition task, the findings indicate that "naturalistic, acute THC use impairs memory in a dose-dependent manner, whereas the combination of CBD and THC was not associated with impairment."
Florida's Office of Medical Marijuana Use points out that medical marijuana and low-THC cannabis are available in the state for qualified patients.
New rules that took effect this summer in the state stipulate a 35-day supply limit for marijuana to be smoked cannot exceed 71 grams. Edibles, for their part, can have no more than 60 milligrams of THC daily or not exceed 4,200 mg of THC for a 70-day supply. THC limits are also noted for vaped products, oral capsules or tinctures, sublingual tinctures, suppositories and topical creams.
Subscribe to Weekend Dispensary, a new weekly newsletter from The GrowthOp.
This post was originally published by our media partner here.