This post is presented by our media partner The Growth Op
View the original article here.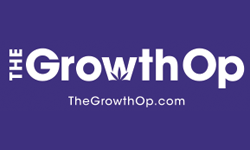 Article content
A traffic stop earlier this month spurred a Saskatchewan RCMP investigation that led to weapons, multiple drugs, cash and charges against a 70-year-old man.
Article content
Members of the La Ronge RCMP were carrying out a traffic stop in Bell's Point, Sask. on Nov. 4 when they saw cannabis in plain view inside the vehicle. Detaining the vehicle occupants, a search revealed about 67 grams of cocaine, a firearm, a machete and cannabis, all of which were confiscated, according to a weekly report from the RCMP.
Article content
Possession of more than 30 grams of dried cannabis (or the equivalent product) "can result in a ticket for very small amounts over the legal limit or up to a maximum of five years in jail," adds Kruse Law.
O'Neill Moon Quedado LLP reports "trafficking in Schedule I drugs such as cocaine, crack and heroin carries a maximum sentence of life in prison."
The vehicle find, however, led to a warrant being issued at a hotel room in La Ronge, RCMP reports. There, officer seized a loaded handgun, a small amount of pharmaceutical pills and an unidentified amount of cash.
A 70-year-old man has since been charged with multiple offences, including one count of possessing cocaine for the purpose of trafficking, one count of possessing property obtained by crime over $5,000, two counts of possessing a weapon for a dangerous purpose, one count of possessing a firearm in a motor vehicle and one count of possessing a weapon obtained by crime. As for the cannabis, he was ticketed for having weed in a vehicle.
Article content
He is scheduled to next appear in court on Nov. 21.
La Ronge RCMP members were also involved in another cannabis-related traffic stop just two days later on Nov. 6.
While conducting proactive patrols, officers located a vehicle blocking Highway #2, notes the weekly report. Seeing that there were two occupants inside, officers also viewed open liquor.
The two were arrested, but upon further investigation, the police also discovered and seized 13 grams of cocaine, eight grams of psilocybin, 81 grams of dried cannabis, three firearms, rounds of ammunition and an unidentified sum of cash.
Two individuals, aged 26 and 36, each face multiple charges. These include possession of a hazardous substance for the purpose of trafficking, possessing a firearm/ammunition in a motor vehicle, possessing cannabis for the purpose of distributing and possessing cannabis for the purpose of selling.
One accused is scheduled to appear in La Ronge Provincial Court on Nov. 23 and the other accused on Nov. 28.
We'd love to hear from you. Get in touch with feedback and story tips at thegrowthop@postmedia.com
This post was originally published by our media partner here.