This post is presented by our media partner The Growth Op
View the original article here.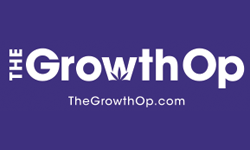 Article content
Seth Rogen has long established himself as a proud, though not so loud, well-meaning stoner.
Article content
Now the Vancouver native thanks God that his well-worn, throughout-the-day habit is becoming more culturally acceptable throughout the U.S., his adopted home.
Article content
"I'm from Vancouver where it's very, very acceptable," he recently told Vogue. "Everyone smoked weed when I was growing up and I've been smoking since I was 13 years old, which is not necessarily something I recommend," laughs the 40-year-old.
"And thank God it's out there because it seems to be what I need. I know weed works for me," the actor, director, writer, producer and pot entrepreneur told Vogue over Zoom, adding that he equates cannabis to wearing glasses or wearing shoes.
Article content
Despite Rogen appearing as the embodiment of mellow, he has previously said smoking pot helped him navigate what turned out to be his undiagnosed attention deficit hyperactivity disorder. That may be one of the reasons he smokes every single day.
But the weed/wellness combo is just an indicator of some of the other things — yes, Rogen is interested in things beyond cannabis, be it advocating for legal and social change or offering related accessories to help normalize bud — that figure prominently in his life.
Everyone knows about his passion for pottery, a calming pastime encouraged by his wife, Lauren Miller Rogen, and advanced during the early days of COVID-19.
While Rogen's personal pottery projects were never up for sale, and still aren't, he noted in a Twitter post just last week that anyone who wants a Rogen original can get a chance by signing up at Houseplant. According to Vogue, Handmade by Seth includes four original vases that will be given away to four raffle winners.
Article content
Rogen recently told Vogue there are a few other musts that help to make his world gently go round. That includes keeping his brain busy, so ensuring there are engaging efforts available, which have included things like acting, gardening, painting and, of course, ceramics.
"It's something that's been around for tens of thousands of years, which is very comforting — and also very singular, which my other jobs are the complete opposite of," Rogen says of pottery. "There is something very nice about how simple it is."
Although Rogen would unlikely call his creations beautiful, surrounding himself with beauty has proved important. "I've always collected stuff," he told Vogue, pointing out that "when I like a thing, it is my instinct to get as much of it as I can."
Last, but certainly not least, Rogen relays the importance of keeping his family close. "My wife is incredibly influential on any creative thing I'm ever doing because I just talk to her about all of it, all the time, and she has great taste and opinions," he says.
Read the full Vogue article here.
Subscribe to  Weekend Dispensary, a new weekly newsletter from The GrowthOp.
This post was originally published by our media partner here.