This post is presented by our media partner The Growth Op
View the original article here.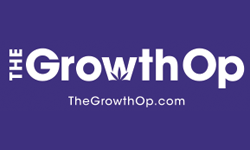 Article content
The incident occurred shortly after 2 a.m. and there were two employees inside the store at the time. No injuries have been reported.
Article content
In March, after a string of robberies, the AGLC announced it would be re-evaluating the window coverings that industry workers had long denounced as providing cover for potential thieves.
Sgt. Nick Wilsher of the Calgary Police Service previously told CBC that the window coverings are "the biggest issue that we have," adding that 29 cannabis shops were robbed last year.
Fire & Flower, a cannabis retailer with more than 90 stores in its network, was among the first dispensaries to push back against the window covering rule.
In March 2020, after a robbery at one of its Alberta locations, the company announced it had removed the window coverings from three of its Edmonton locations and was instituting a store-by-store review.
Article content
In June 2020, the B.C. government removed the requirement that cannabis retail stores be enclosed by non-transparent walls. Cannabis products are still needed to be kept out of sight of passersby, however. Ontario also mandates that cannabis retailers have opaque storefronts.
Cannabis retailers in Alberta accounted for more than $67 million in sales in June, the latest month on file from Statistics Canada. Ontario led the country with more than $152 million in sales.
Earlier this year, a report from Connecticut-based data firm Cannabis Benchmarks found that Alberta could soon see some consolidation in the cannabis retail sector.
Noting that the province has the highest number of cannabis stores per capita, the report states Alberta is the only Canadian province above the optimal number of cannabis stores.
"We expect the number of stores in Alberta to decline over the next 24 months, as competition intensifies and store economics become less favourable," the report states.
Subscribe to Weekend Dispensary, a weekly newsletter from The GrowthOp.
This post was originally published by our media partner here.