This post is presented by our media partner Psychedelic News Wire
View the original article here.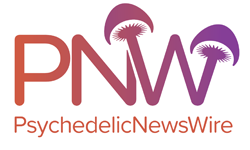 Silo recently extended Columbia University agreement to continue research for novel therapeutics to treat Alzheimer's disease and stress-induced anxiety disorder
Preclinical studies demonstrate Silo's jointly-developed Z-pod(TM) delivery technology holds and distributes therapeutics in a time-released manner to potentially provide targeted delivery
Additional treatment research includes funding for the UCSF Translational Psychedelic Program to study effects of psilocybin on various inflammatory conditions
Silo Pharma (NASDAQ: SILO), a developmental stage biopharmaceutical company, fuses traditional therapeutics with psychedelic medicine to treat numerous underserved conditions, including fibromyalgia, post-traumatic stress disorder, and Alzheimer's disease. Through a joint partnership agreement with Columbia University, researchers are currently evaluating the company's novel therapeutic, designated as SPC-14.
Silo first entered a sponsored pact with the university in October 2021 and has recently extended the agreement to continue research for SPC-14 and SPC-15, the company's therapeutic for stress-induced anxiety disorders (https://ibn.fm/aplTY). "The first steps of our research with Columbia have been positive and we're happy to extend this research and option pact to continue the progress of SPC-14 as an Alzheimer's therapeutic and SPC-15 for Stress-Induced Anxiety disorders," said Silo CEO Eric Weisblum.
The agreement extension incorporates the work of Dr. Christine Ann Denny, an Associate Professor of Clinical Neurobiology (in Psychiatry) at the Columbia University Irving Medical Center. With a focus on the molecular mechanisms underlying learning and memory, Dr. Denny's research aims to uncover whether ketamine and the novel inventions possibly licensed by Silo can improve memory retrieval, halt, or even reverse the disease process.
Silo additionally funds researchers at the Translational Psychedelic Program at the University of California San Francisco ("USCF") to study the effects of psilocybin on various inflammatory conditions. UCSF researchers are aiming to identify the effects of psilocybin on inflammatory markers of the disease. The study recently passed a significant milestone where patients were successfully dosed and blood samples were collected (https://ibn.fm/oo8Qk).
Silo Pharma aims to differentiate its treatments through enhanced delivery mechanisms that improve efficacy while reducing side effects. The company formulations leverage proprietary Z-pod(TM) technology developed by partner Zylö Therapeutics that use highly engineered amorphous silica particles that encapsulate compounds to improve treatment performance. Preclinical studies demonstrated that the jointly developed delivery method and formulation can hold and distribute therapeutics in a time-released manner to provide targeted delivery, increased bioavailability (https://ibn.fm/tliga).
Silo Pharma Inc. is fusing traditional therapeutics with psychedelic research to provide novel treatments for numerous indications, including post-traumatic stress disorder ("PTSD"), fibromyalgia, Alzheimer's disease, rheumatoid arthritis, and other rare neurological disorders. The company partners with leading institutions such as Columbia University, the University of California San Francisco ("UCSF"), and the University of Maryland, Baltimore ("UMB") to develop treatments the company believes will transform healthcare and improve patient outcomes.
For more information, visit the company's website at www.SiloPharma.com.
NOTE TO INVESTORS: The latest news and updates relating to SILO are available in the company's newsroom at https://ibn.fm/SILO
About PsychedelicNewsWire
PsychedelicNewsWire (PNW) is a specialized content distribution company that (1) aggregates and distributes news and information on the latest developments in all aspects and advances of psychedelics and their use, (2) creates PsychedelicNewsBreaks designed to quickly update investors on important industry news, (3) leverages a team of expert editors to enhance press releases for maximum impact, (4) assists companies with the management and optimization of social media across a range of platforms, and (5) delivers unparalleled corporate communication solutions. PNW stays abreast of the latest information and has established a reputation as the go to source for coverage of psychedelics, therapeutics and emerging market opportunities. Our team of seasoned journalists has a proven track record of helping both public and private companies gain traction with a wide audience of investors, consumers, media outlets and the general public by leveraging our expansive dissemination network of more than 5,000 key syndication outlets. PNW is committed to delivering improved visibility and brand recognition to companies operating in the emerging markets of psychedelics.
To receive instant SMS alerts, text "Groovy" to 844-397-5787 (U.S. Mobile Phones Only)
For more information please visit https://www.PsychedelicNewsWire.com
Please see full terms of use and disclaimers on the PsychedelicNewsWire website applicable to all content provided by PNW, wherever published or re-published: https://www.PsychedelicNewsWire.com/Disclaimer
Do you have questions or are you interested in working with PNW? Ask our Editor
PsychedelicNewsWire (PNW)
San Francisco, California
www.PsychedelicNewsWire.com
415.949.5050 Office
Editor@PsychedelicWire.com
PsychedelicNewsWire is part of the InvestorBrandNetwork.
This post was originally published by our media partner here.