This post is presented by our media partner Psychedelic News Wire
View the original article here.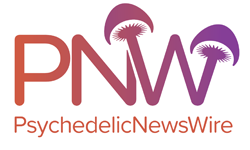 Ketamine used for decades in large doses for surgical anesthesia, low-dose treatments currently prescribed for pain relief, sedation, and treatment-resistant depression
Silo's time-released ketamine formulation SP-26 currently undergoing safety evaluation, study to uncover maximum tolerated dosing data for future trials
SP-26 previously reported positive results in reducing neuropathic nerve pain
Silo preparing FDA Pre-Investigational New Drug ("IND") package for SP-26, intends to pursue 505(b)(2) regulatory pathway
Ketamine was approved in the United States in 1970 and has been used extensively for surgical anesthesia. Since then, use of the drug in small doses has expanded considerably to treat pain and treatment-resistant depression (https://ibn.fm/2I6zY).
Silo Pharma (NASDAQ: SILO), a developmental stage biopharmaceutical company focused on the use of traditional medicine and psychedelics as therapeutics, is currently developing ketamine treatments for fibromyalgia – a chronic disease that causes pain throughout the body. With no cure available, fibromyalgia can be a debilitating condition that extends beyond pain to cause extreme fatigue, anxiety, and memory issues.
Silo's novel ketamine formulation, designated as SP-26, is currently undergoing a safety evaluation to treat fibromyalgia (https://ibn.fm/URu60). "We are working closely with our joint venture partner Zylö Therapeutics in developing a topical sustained released ketamine utilizing Z-pod(TM) technology," said Eric Weisblum, CEO of Silo Pharma.
"Preclinical studies have already shown that our joint developed delivery method and formulation can hold and distribute ketamine in a time-released manner. SP-26 reported positive results in reducing neuropathic nerve pain. This safety evaluation study will uncover maximum tolerated dosing data that will inform our future trials."
Silo's cooperation with Zylö Therapeutics provides a distinct competitive advantage for the formulation through the use of Zylö's Z-pod(R) delivery system that provides treatment benefits while reducing hallucinogenic effects (https://ibn.fm/XXRME). With the ability to adapt to the characteristics of a specific compound, Z-pods(R) can be customized to target delivery, increase bioavailability, and improve stability. 
The company additionally announced collaboration with a regulatory partner to prepare an FDA Pre-Investigational New Drug ("IND") package for SP-26 with the intention of pursuing a 505(b)(2) regulatory pathway for the drug candidate (https://ibn.fm/1rEia).
"We are confident that our highly constructive pre-clinical work on SP-26 will offer strong support for our pre-IND package as we seek to advance our time-released ketamine delivery system into the clinic," said Weisblum. "We intend to pursue the 505(b)(2) regulatory pathway and have engaged Premier Consulting as a true strategic partner to pave the way for productive discussions and alignment with the FDA."
Silo Pharma Inc. is fusing traditional therapeutics with psychedelic research to provide novel treatments for numerous indications, including post-traumatic stress disorder ("PTSD"), fibromyalgia, Alzheimer's disease, and other rare neurological disorders. The company's mission is to identify assets to license and fund research with leading universities for treatments the company believes will transform the healthcare industry and improve patient outcomes.
For more information, visit the company's website at www.SiloPharma.com.
NOTE TO INVESTORS: The latest news and updates relating to SILO are available in the company's newsroom at https://ibn.fm/SILO
About PsychedelicNewsWire
PsychedelicNewsWire (PNW) is a specialized content distribution company that (1) aggregates and distributes news and information on the latest developments in all aspects and advances of psychedelics and their use, (2) creates PsychedelicNewsBreaks designed to quickly update investors on important industry news, (3) leverages a team of expert editors to enhance press releases for maximum impact, (4) assists companies with the management and optimization of social media across a range of platforms, and (5) delivers unparalleled corporate communication solutions. PNW stays abreast of the latest information and has established a reputation as the go to source for coverage of psychedelics, therapeutics and emerging market opportunities. Our team of seasoned journalists has a proven track record of helping both public and private companies gain traction with a wide audience of investors, consumers, media outlets and the general public by leveraging our expansive dissemination network of more than 5,000 key syndication outlets. PNW is committed to delivering improved visibility and brand recognition to companies operating in the emerging markets of psychedelics.
To receive instant SMS alerts, text "Groovy" to 844-397-5787 (U.S. Mobile Phones Only)
For more information please visit https://www.PsychedelicNewsWire.com
Please see full terms of use and disclaimers on the PsychedelicNewsWire website applicable to all content provided by PNW, wherever published or re-published: https://www.PsychedelicNewsWire.com/Disclaimer
Do you have questions or are you interested in working with PNW? Ask our Editor
PsychedelicNewsWire (PNW)
San Francisco, California
www.PsychedelicNewsWire.com
415.949.5050 Office
Editor@PsychedelicWire.com
PsychedelicNewsWire is part of the InvestorBrandNetwork.
This post was originally published by our media partner here.