This post is presented by our media partner Psychedelic News Wire
View the original article here.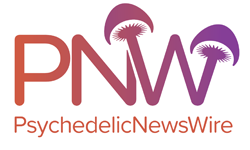 Silo Pharma produced initial batch of SPU-21 liposomes for rheumatoid arthritis study conducted by CRO Frontage Laboratories
Recent company research revealed SPU-21 liposomes can target inflamed epithelium, suggesting use for targeted drug delivery
SPU-21 can be used for development of fusion imaging molecules and/or nanoparticles to study arthritic pathogenesis
Company recently announced positive results in subcutaneous delivery of novel liposomes vs. intravenous injection
Silo Pharma (OTCQB: SILO), a developmental stage biopharmaceutical company that focuses on fusing traditional therapeutics with psychedelic research, recently announced it had produced an initial batch of SPU-21 liposomes for a rheumatoid arthritis study conducted by Frontage Laboratories, a contract research organization ("CRO") (https://ibn.fm/BizI3).
Recent research by the company revealed that SPU-21 liposomes have the ability to target inflamed epithelium, suggesting they can be used to target drug delivery. Further, SPU-21 can potentially be used to develop fusion imaging molecules and/or nanoparticles to study arthritic pathogenesis. According to the research, this approach may enhance therapeutic effects and decrease potential toxicity despite systemic administration of the drug.
"The production and delivery of liposomes for our upcoming study with Frontage advances SPU-21 and allows us to further study anti-arthritic activity in animals," said Eric Weisblum, CEO of Silo Pharma. "We look forward to sharing the results of the study upon completion and data collection."
In addition, Silo recently announced positive results in subcutaneous delivery of its novel liposomes to treat arthritic patients (https://ibn.fm/XeEiQ). This contrasts with previous animal research testing ART-1-Cy7 liposomes using intravenous injection, suggesting that subcutaneous administration possibly trends higher than intravenous injection with fewer toxic effects. "The successful results of our study show that the subcutaneous route of liposomal administration is well-suited for use in targeted drug delivery of anti-arthritic agents," said Weisblum. "We suggest that this drug delivery approach would not only enhance efficacy but also reduce systemic toxicity."
​Silo partners with leading universities to further treatment research for various mental and physical indications. The company recently extended its exclusive option agreement with the University of Maryland, Baltimore, to explore joint-homing peptides to treat arthritis in addition to Multiple Sclerosis ("MS"). In addition, the company signed an agreement with Columbia University that granted an option to license developmental assets that include an Alzheimer's disease formulation as well as a prophylactic treatment for post-traumatic stress disorder ("PTSD").
Silo is dedicated to leveraging innovative solutions to help people suffering from indications such as rheumatoid arthritis, fibromyalgia, post-traumatic stress disorder ("PTSD"), Parkinson's disease, Alzheimer's disease, and other rare neurological disorders. The company identifies and partners with leading medical universities, providing financial resources that catalyze the progress of cutting-edge research through the clinical stage and into commercialization.
For more information, visit the company's website at www.SiloPharma.com.
NOTE TO INVESTORS: The latest news and updates relating to SILO are available in the company's newsroom at https://ibn.fm/SILO
About PsychedelicNewsWire
PsychedelicNewsWire (PNW) is a specialized content distribution company that (1) aggregates and distributes news and information on the latest developments in all aspects and advances of psychedelics and their use, (2) creates PsychedelicNewsBreaks designed to quickly update investors on important industry news, (3) leverages a team of expert editors to enhance press releases for maximum impact, (4) assists companies with the management and optimization of social media across a range of platforms, and (5) delivers unparalleled corporate communication solutions. PNW stays abreast of the latest information and has established a reputation as the go to source for coverage of psychedelics, therapeutics and emerging market opportunities. Our team of seasoned journalists has a proven track record of helping both public and private companies gain traction with a wide audience of investors, consumers, media outlets and the general public by leveraging our expansive dissemination network of more than 5,000 key syndication outlets. PNW is committed to delivering improved visibility and brand recognition to companies operating in the emerging markets of psychedelics.
To receive instant SMS alerts, text "Groovy" to 844-397-5787 (U.S. Mobile Phones Only)
For more information please visit https://www.PsychedelicNewsWire.com
Please see full terms of use and disclaimers on the PsychedelicNewsWire website applicable to all content provided by PNW, wherever published or re-published: https://www.PsychedelicNewsWire.com/Disclaimer
Do you have questions or are you interested in working with PNW? Ask our Editor
PsychedelicNewsWire (PNW)
San Francisco, California
www.PsychedelicNewsWire.com
415.949.5050 Office
Editor@PsychedelicWire.com
PsychedelicNewsWire is part of the InvestorBrandNetwork.
This post was originally published by our media partner here.