This post is presented by our media partner Psychedelic News Wire
View the original article here.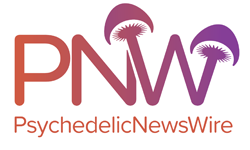 Company entered scientific research agreement with UCSF in June 2021 to study psilocybin effects on various inflammatory conditions
Silo Pharma (OTCQB: SILO), recently announced that the University of California San Francisco ("UCSF") had successfully administered psilocybin to a test group of Parkinson's disease patients as part of a scientific research agreement ("SRA") entered with Silo in June, 2021 to "to determine the effects of psilocybin on inflammatory markers of patients who have exhibited Parkinson's, Bipolar disorder, and chronic back pain. 
"Successful dosing and collection of blood samples from enrolled patients is an important milestone that demonstrates the progress being made in this study which seeks to examine the effects of psilocybin as an anti-inflammatory agent," said Eric Weisblum, CEO of Silo Pharma (https://ibn.fm/potDI). "We are encouraged by the progress and look forward to the next cohort of patients receiving therapeutic treatment and sharing the analysis of these markers when data has been analyzed and completed."
Parkinson's disease is identified by signs that include body tremors, loss of balance, rigid or stiff muscles, slowed movements, speech changes, poor posture, and loss of automatic movements like blinking and swallowing. Scientists believe the disease is caused by nerve cell loss and/or damage in the substantia nigra – a part of the brain responsible for producing dopamine (https://ibn.fm/UGhBz). Dopamine controls and coordinates bodily movements by acting as a messenger between the nervous system and the brain. 
The connection between dopamine production, Parkinson's disease, and psilocybin consumption is a growing area of scientific research (https://ibn.fm/65L7b). Psilocybin is a naturally occurring psychedelic prodrug compound produced in over 200 fungi species, and is most potent in the Psilocybe genus that includes P. azurescens, P. semilanceata, and P. cyanescens. Consuming psilocybin in large quantities can produce changes in perception, emotions, and mental cognition through rapid dephosphorylation in the body to psilocin. Accordingly, research suggests that psilocin indirectly increases dopamine concentration in the basal ganglia – a group of neural formations deep in the brain primarily responsible for behaviors, emotions, learning, and executive functions (https://ibn.fm/O7gLS).
Scientific research is just beginning to recognize the potential of psychedelics to address the symptoms of numerous chronic diseases. Silo aims to catalyze the movement by fusing traditional therapeutics with psychedelic research to provide innovative treatments for fibromyalgia, post-traumatic stress disorder ("PTSD"), chronic pain, rheumatoid arthritis, Parkinson's disease, Alzheimer's disease, and other rare neurological disorders. The company identifies and partners with leading medical universities, providing financial resources that propel cutting-edge research through the clinical stage and into commercialization. 
For more information, visit the company's website at www.SiloPharma.com.
NOTE TO INVESTORS: The latest news and updates relating to SILO are available in the company's newsroom at https://ibn.fm/SILO
About PsychedelicNewsWire
PsychedelicNewsWire (PNW) is a specialized content distribution company that (1) aggregates and distributes news and information on the latest developments in all aspects and advances of psychedelics and their use, (2) creates PsychedelicNewsBreaks designed to quickly update investors on important industry news, (3) leverages a team of expert editors to enhance press releases for maximum impact, (4) assists companies with the management and optimization of social media across a range of platforms, and (5) delivers unparalleled corporate communication solutions. PNW stays abreast of the latest information and has established a reputation as the go to source for coverage of psychedelics, therapeutics and emerging market opportunities. Our team of seasoned journalists has a proven track record of helping both public and private companies gain traction with a wide audience of investors, consumers, media outlets and the general public by leveraging our expansive dissemination network of more than 5,000 key syndication outlets. PNW is committed to delivering improved visibility and brand recognition to companies operating in the emerging markets of psychedelics.
To receive instant SMS alerts, text "Groovy" to 844-397-5787 (U.S. Mobile Phones Only)
For more information please visit https://www.PsychedelicNewsWire.com
Please see full terms of use and disclaimers on the PsychedelicNewsWire website applicable to all content provided by PNW, wherever published or re-published: https://www.PsychedelicNewsWire.com/Disclaimer
Do you have questions or are you interested in working with PNW? Ask our Editor
PsychedelicNewsWire (PNW)
San Francisco, California
www.PsychedelicNewsWire.com
415.949.5050 Office
Editor@PsychedelicWire.com
PsychedelicNewsWire is part of the InvestorBrandNetwork.
This post was originally published by our media partner here.