This post is presented by our media partner The Growth Op
View the original article here.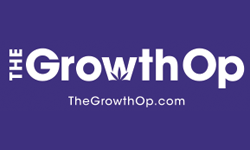 Weed roller makes clear her comments regarding 150 blunts rolled a day was for all her clientele, not just the Doggfather
Article content
Math can be tricky, especially when the calculation is for how many blunts Snoop Dogg actually smokes every day.
Article content
But Renegade Piranha, who rolls for Snoop Dogg, said the media got it all wrong when it messed up and reported on comments she made last month during The Kyle & Jackie O Show, a radio show in Australia.
Article content
Piranha told TMX Hip Hop just recently that she never said Snoop Dogg smoked 75 to 150 blunts a day; she said that was an estimate of how many blunts she rolls for all of her clients each and every day.
She also pointed out she has estimated rolling 450,000 blunts since 2016, when Piranha got the gig with Snoop and a number of other clients after that. Just for fun, the blunt count was calculated "somewhere around a little over, like, $450,000," she said.
Article content
But, again, that was the number of rolls for all of her clients.
Totals were "just for Snoop"
Asked on the radio show if totals were "just for Snoop," Piranha responded, no, that she has other full-time clients and also had a blunt bar that she sometimes sets up at high-end events.
The distinction was clear for anyone listening to the radio clip. But Piranha told TMX Hip Hop the media flub did "a huge disservice to Snoop and her," adding that releasing counts or favourite strains of clients is definitely off-limits.
Even Snoop Dogg seemed to have got caught up in the thought that Piranha was playing fast and loose with figures.
"F** I'm gonna smoke all that weed in one day. What am I, a f**kin' machine?" Snoop Dogg, 51, said in response to the massive tally.
Article content
He offered his own figures on his Instagram post showing less than 10 roaches, which he said is more in line with his usual, daily routine.
Of course, until now, the rapper has done little to dispel the magnifying myth of his daily blunt count, saying in 2012 that he smokes 81 blunts a day, seven days a week, a claim he repeated a year later. In an interview on the Howard Stern Show in 2019, he revealed he had a "guy" whose full-time job it was to roll his joints.
Never one to shy away from upfront weed talk or actions — or to mess with advantageous myth-building — it may have been the figure suited the rapper-turned-cannabis entrepreneur fine at the time.
It may also be possible that the rapper is slowing down. He even opted not to partake while strolling the red carpet at the MTV Movie & TV Awards this past spring, a rare sight for the longtime cannabis advocate and aficionado.
Article content
Rolling day in, day out
A roller with enough skill to attract the likes of Snoop Dogg and other clientele, sometimes even called the blunt roller to the stars, Piranha was asked on the radio program about rolling day in, day out.
"Honestly, I love the fact that I was blessed with the opportunity and, then, through really, really hard work, because it sounds a lot cooler than it is in actual practice … but I'm proud of the path that I carved for myself, and I'm proud that it is an actual thing now," she responded.
Citing supply and demand, she further suggested, "If somebody needs it. This is how a lot of careers of the entire world started."
Tupac Shakur song offered inspiration that rolling is an art form
Piranha also shared with the show that while a teenager, she heard a Tupac Shakur song referring to rolling the perfect blunt.
"That was kind of the catalyst for me, kinda making sure, you know, this is a real thing. This is an actual art form. You have to do this properly," she said.
When Piranha rolls for events, "it being a professional setting, it's done in a really controlled fashion. So, every single one I roll up at the event I go to, they're all pre-measured to make sure they're the exact same amount."
We'd love to hear from you. Get in touch with feedback and story tips at thegrowthop@postmedia.com
This post was originally published by our media partner here.