This post is presented by our media partner The Growth Op
View the original article here.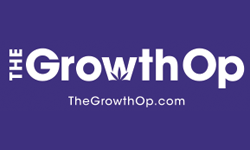 By opting out of regulated pot sales, communities create 'an economic protection zone for illegal street sellers to continue business'
Article content
Cities and counties in legal U.S. states that opt out of regulated cannabis sales may inadvertently be helping to sustain and grow local illicit markets, suggests a new report from Leafly and Whitney Economics.
Article content
Released this week, Leafly's 2022 Opt Out Report looks at some unintended consequences of local municipalities just saying no. Report information is based on a variety of public and private sources, including licensing data from cannabis regulatory agencies and the 2020 U.S. Census, and represents market conditions as of July 1, 2022.
Article content
Both Leafly and Whitney Economics have strong interests in cannabis, with the former being an online cannabis information resource and marketplace, and the latter having the mission of "building robust data-driven economic models for hemp and cannabis operators, investors and regulators."
Article content
By opting out, Leafly reports, these communities create "an economic protection zone for illegal street sellers to continue business. This revival of prohibition at the local level exists even in communities that overwhelmingly voted in favour of legal cannabis at the statewide level."
The report maintains that local regulation, not local prohibition, is the right way to handle cannabis to best suit community needs. "This report demonstrates that legal, regulated cannabis stores put illicit marijuana dealers out of business," notes Bruce Barcott, lead author and Leafly's senior editor.
"Adults in every community already purchase and enjoy cannabis, legal or not," Barcott points out, adding that jurisdictions that opt out "are essentially voting to keep their local illegal marijuana markets in business."
Article content
The report contends opting out kicks off a series of developments — including local, illicit sellers, which essentially are being protected from competition — see sales rise and this encourages more such dealers to enter local market.
It cites the example of California's illegal street sellers, who reportedly still satisfy more than half of adult consumer demand despite the legal market being up and running for four years. "It's no coincidence that 62 per cent of the state's municipalities have opted out of regulated retail sales."
Leafly and Whtney Economics caution that the "trend is also taking place in new markets that are opting out before sales begin," such as in New Jersey, where 71 per cent of local municipalities have passed on pot shops.
Article content
"With only one store for every 358,000 residents, illegal street sellers still command more than 80 per cent of the marijuana market," the press release argues.
"States with the fewest legal cannabis stores per capita — like New Jersey, California, Illinois and Michigan — were more likely to have the most robust illegal marijuana markets," the report reads. "States with the most stores per capita — like Colorado, Oregon and Alaska — were more likely to have put local illegal sellers out of business," it adds.
The report goes on to say that, in general, states with about 20 to 40 legal regulated stores per 100,000 residents have "captured 80 per cent to 90 per cent of all cannabis sales in the legal market." Compare that to states with single-digit stores per 100,000 residents, where the illicit market still accounts for 30 per cent to 50 per cent of sales.
Article content
Support for illegal sales sometimes comes down to time and distance. The report cites a 2016 Access Development study that found 87 per cent of consumers typically travel 15 minutes or less to make everyday purchases. "We estimate that cannabis consumers are willing to travel between 12 to 14 minutes from home to make a legal purchase," notes the new report.
Beau Whitney, founder of Whitney Economics, suggests that access and taxes are key to getting people who use black market weed to switch to legal options. Whitney argues the U.S. is "seeing illegal cannabis sales propped up by opt-out cities and counties."
Beyond sustaining the illegal market, the report maintains opting out can contribute to putting public health at risk.
Article content
"Products sold on the illicit market are unregulated and potentially toxic to circulate," reads the report. "And illicit sellers offer those products to anyone regardless of age," it adds.
A recent Canadian study found that 19 of the 22 unregulated products tested by investigators contained at least one of the 96 pesticides limited by Health Canada. In some cases, the products returned pesticide levels several hundred times above the reporting limits set by the federal agency.
The Leafly report also points out that opting out turns away local jobs and tax revenue. "Legal cannabis now supports 428,000 American jobs. In 2021, legal adult-use cannabis sales generated US$3.7 billion in tax revenue, but not in cities and counties where those sales were banned."
Subscribe to  Weekend Dispensary, a new weekly newsletter from The GrowthOp.
This post was originally published by our media partner here.