This post is presented by our media partner Grow Opportunity
View the full article here.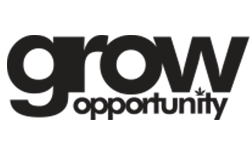 (Globe Newswire) Toronto – Cronos Group Inc.'s award-winning gummies portfolio under the Spinach® brand has become the top-selling edible brand in Canada, capturing 15.8 per cent market share of the total edibles category in January 2023.
Since launching in 2021, Spinach's® portfolio of edibles under both SOURZ by Spinach™ and Spinach FEELZ™ have quickly risen to become the most popular edibles in Canada. These cannabis edibles deliver bold fruit flavor in a distinctive "S" shaped gummy with a sour and sweet flavour profile, featuring proprietary flavour-masking technology.
"Spinach® gummies were designed to enhance the experiences people share with their friends and they've changed the game in the edibles category." – Jeff Jacobson, chief growth officer, Cronos
"Our strategy has always been to develop a best-in-class portfolio of disruptive branded products that we can launch in new markets as cannabis regulations open globally. Our Spinach® gummies achieving No. 1 market share in Canada in January is validation of our innovation and marketing capabilities and encourages us as we prepare to further expand our portfolio of borderless products." — Mike Gorenstein, Cchairman, president and CEO, Cronos
This post was originally published by our media partner here.