This post is presented by our media partner The New Agora
View the original article here.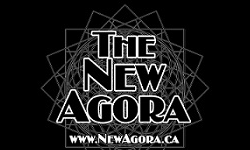 Change is the only thing we can really count on, the only constant but so many of us seem to fear change. I myself think change is Awesome, life would be kinda boring without it. 
So if change is constantly happening then the only thing we really need to focus on regarding change is what do we want to change in our experience. As we know we cannot make other people change but we can change ourselves.  
So put your focus and energy on the things you can change….You. 
"The Only Thing That Is Constant Is Change"     — Heraclitus 
Stay Awesome and remember

 
Self Education

is the Way Forward

 
This post was originally published on from Randy Rowe and can viewed here: https://newagora.ca/spiral-up-with-autodidactic-change-is-a-coming/
This post was originally published by our media partner here.