This post is presented by our media partner Maximum Yield

View the original article here.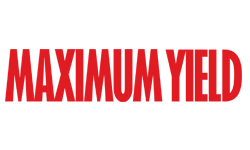 The first thing I noticed about Shred's Gnarberry strain wasn't its odd name or 1980s Strawberry Shortcake doll aroma. It was the lack of pre-rolls in my bag.
I could've sworn I'd ordered the lazy man's version of this hybrid cannabis strain from my local budtender but, after working my way through a few joints filled with Amnesia Haze a week earlier, it's honestly difficult to say. Going all out 'Karen' over this is not my style, despite my name, so I settled.
After rolling a brutal doobie, I tucked the pink weed baggy neatly into my kitchen drawer for easy access, along with my pink screwdriver, purple hammer, and other tools for life. A few days later, I noticed something else unusual about this bag of cannabis. It contained no buds either. Instead, it was packed with seven grams of shredded pot, similar to shake or loose-leaf tobacco. This explains why my experience didn't seem as aggravating as it usually is with weed that isn't already rolled.
Breaking bud is another pet peeve of mine. The sticky fingers (or grinder), messy countertop — even if a rolling tray is involved — I just can't. Some of my longtime cannabis-consuming friends say grinding and rolling weed is a process they enjoy. Not me. Not at all. I prefer to pull my weed out of a pack, like a cigarette, thanks to legalization.
If you're feeling skeptical about pre-milled cannabis, Shred's Gnarberry product is high-quality bud. Shake is essentially the small pieces of cannabis that have broken off a full flower bud, and is usually found at the bottom of weed jars and bags. Gnarberry is a top-tier marijuana flower bud, simply pre-ground. Its initial hit is a heavy one.
With 18 percent THC, Gnarberry produces a sweet and satisfying high. Potent but not overwhelming. A balanced buzz lingers with me for several serene hours, allowing my creative juices to flow. Running errands and stressful tasks are also done with ease and newfound energy.
Everything about Gnarberry is pretty gnarly besides the joints I rolled. It even smells nice, like juicy sun-ripened berries with subtle earthy aromas and notes of citrus.
I roll another pathetic doob in Zig-Zag papers and light it. The smell is dynamic, like a cool breeze over a field of strawberries on a warm summer day. Equally divine is the strawberries and whipped cream aftertaste that Gnarberry will leave you with upon exhaling.
The hybrid high swims leisurely around my head and through my body. I feel relaxed but not weighed down and I can tell that, even though it's Monday, it'll be far from manic. Who knows, it might even be gnarly.
More strain reviews from Karen Lloyd:
Related Terms
This post is presented by our media partner Maximum Yield

View the original article here.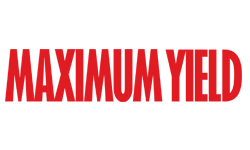 This post was originally published by our media partner here.