This post is presented by our media partner Psychedelic News Wire
View the original article here.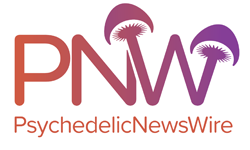 Are you an older man who has been experiencing regular nightmares as you age? A new study suggests that this may be an early warning sign of Parkinson's disease. Parkinson's is a brain disorder that causes uncontrollable movements and makes it increasingly difficult for patients to talk and walk in its advanced stages.
With at least one-quarter of patients suffering from Parkinson's reporting that they experience upsetting dreams regularly, scientists have spent the last few years investigating the link between Parkinson's and sleep.
This new study, which is the first of its kind, was designed to investigate whether developing nightmares or distressing dreams as you age was actually an early sign of the neurological disease or just a byproduct of Parkinson's.
After closely following the health of more than 3,800 older men with normal brain functionality for a dozen years, the researchers found that those who had regular nightmares were two times more likely to develop Parkinson's disease in comparison to those who didn't have regular upsetting dreams. The researchers note that most of the Parkinson's diagnoses happened in the first half of the 12-year study.
University of Birmingham neurologist Abidemi Otaiku stated that these findings indicated that older men who experienced a surge in upsetting dreams should consider talking to a doctor.
This research comes shortly after another study published last year found that patients who experienced regular nightmares were five times more likely to see a rapid progression in Parkinson's disease. A prior study also reported similar findings, leading to the conclusion that people living with Parkinson's disease were more likely to experience nightmares often.
As it stands, medical practitioners have trouble detecting the brain disorder early enough. By the time most Parkinson's diagnoses are made, most patients have lost about 60% of dopaminergic or dopamine-releasing neurons.
Since dopamine interacts with parts of the brain to help facilitate coordination and movement, the loss of these dopamine-releasing neurons often leads to symptoms such as muscle stiffness, slow movement, impaired coordination and balance, and involuntary tremors in the limbs.
Otaiku added that while diagnosing Parkinson's early would be immensely beneficial, the disorder had relatively few risk indicators that were also common to other diseases and could be quite expensive to test for. Separate research has also found that on top of having some kind of effect on dreams, Parkinson's can result in the development of rapid eye movement disorders.
As companies such as Silo Pharma Inc. (OTCQB: SILO) explore new approaches to developing medications targeting Parkinson's and other neurological disorders, patients can only hope that breakthroughs come sooner rather than later because the existing treatments aren't effective for a significant proportion of those who need clinical help.
NOTE TO INVESTORS: The latest news and updates relating to Silo Pharma Inc. (OTCQB: SILO) are available in the company's newsroom at https://ibn.fm/SILO
About PsychedelicNewsWire
PsychedelicNewsWire (PNW) is a specialized content distribution company that (1) aggregates and distributes news and information on the latest developments in all aspects and advances of psychedelics and their use, (2) creates PsychedelicNewsBreaks designed to quickly update investors on important industry news, (3) leverages a team of expert editors to enhance press releases for maximum impact, (4) assists companies with the management and optimization of social media across a range of platforms, and (5) delivers unparalleled corporate communication solutions. PNW stays abreast of the latest information and has established a reputation as the go to source for coverage of psychedelics, therapeutics and emerging market opportunities. Our team of seasoned journalists has a proven track record of helping both public and private companies gain traction with a wide audience of investors, consumers, media outlets and the general public by leveraging our expansive dissemination network of more than 5,000 key syndication outlets. PNW is committed to delivering improved visibility and brand recognition to companies operating in the emerging markets of psychedelics.
To receive instant SMS alerts, text "Groovy" to 844-397-5787 (U.S. Mobile Phones Only)
For more information please visit https://www.PsychedelicNewsWire.com
Please see full terms of use and disclaimers on the PsychedelicNewsWire website applicable to all content provided by PNW, wherever published or re-published: https://www.PsychedelicNewsWire.com/Disclaimer
Do you have questions or are you interested in working with PNW? Ask our Editor
PsychedelicNewsWire (PNW)
San Francisco, California
www.PsychedelicNewsWire.com
415.949.5050 Office
Editor@PsychedelicWire.com
PsychedelicNewsWire is part of the InvestorBrandNetwork.
This post was originally published by our media partner here.