This post is presented by our media partner Psychedelic News Wire
View the original article here.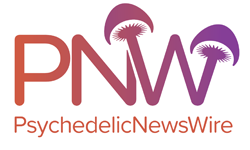 Hallucinogens are drugs that alter an individual's feelings and thoughts as well as the awareness of their surroundings. These drugs are usually classified as either dissociative drugs or classic hallucinogens. Classic hallucinogens include LSD, MDMA, ayahuasca, THC and mescaline while dissociative drugs include PCP (phencyclidine), ketamine and DXM, which is also known as lean. New research has found that the use of hallucinogens in America has significantly risen among adults in the last 20 years.
This research is the first to provide formal statistical analyses of trends on the use of hallucinogens in the last two decades. The study was carried out by researchers at the Mailman School of Public Health- Columbia University and the Irving Medical Center.
The researchers' findings were reported in the "Addiction" journal.
The study found that in 2019, more than 5.5 million individuals in the United States used hallucinogens. This figure represents 2.2% of those aged 12 and above in the country and is quite an increase from the 1.7% recorded in 2002.
In their report, the researchers stated that since 2002 the use of hallucinogens had risen in individuals aged 26 and above. The researchers also highlighted that in the 2002–2019 period, hallucinogen use had decreased in adolescents aged between 12 and 17. The researchers also found that in the same period, the use of ecstasy and PCP had reduced in both adults and adolescents. On the other hand, the use of LSD had increased in all age groups.
In a news release, Dr. Ofir Livne stated that recent media coverage had prompted the research; the coverage indicated that a rising number of adults had reported positive effects of microdosing and had observed the therapeutic benefits of hallucinogens without experiencing negative effects.
Livne, who was one of the study's authors, added that the study's findings warranted a comprehensive examination of the motives and trends for the quantity and frequency of the use of hallucinogens.
Alison Snyder of Axios also wrote that when combined with psychotherapy, LSD, psilocybin and MDMA had shown promise in the treatment of a range of mental health conditions and addictions.
In other news, the FDA recently granted breakthrough therapy status to psilocybin and MDMA. This move signals a shift in the potential to include psychedelics in the existing infrastructure for health care. Additionally, more states in America are approving measures that allow research on the substances to be conducted, with others even going so far as to decriminalize their use.
The potential of psychedelics to help in treating mental health conditions such as PTSD has prompted companies such as Silo Pharma Inc. (OTCQB: SILO) to invest in coming up with formulations that can be approved by the FDA and made available to the patients in need.
NOTE TO INVESTORS: The latest news and updates relating to Silo Pharma Inc. (OTCQB: SILO) are available in the company's newsroom at https://ibn.fm/SILO
About PsychedelicNewsWire
PsychedelicNewsWire (PNW) is a specialized content distribution company that (1) aggregates and distributes news and information on the latest developments in all aspects and advances of psychedelics and their use, (2) creates PsychedelicNewsBreaks designed to quickly update investors on important industry news, (3) leverages a team of expert editors to enhance press releases for maximum impact, (4) assists companies with the management and optimization of social media across a range of platforms, and (5) delivers unparalleled corporate communication solutions. PNW stays abreast of the latest information and has established a reputation as the go to source for coverage of psychedelics, therapeutics and emerging market opportunities. Our team of seasoned journalists has a proven track record of helping both public and private companies gain traction with a wide audience of investors, consumers, media outlets and the general public by leveraging our expansive dissemination network of more than 5,000 key syndication outlets. PNW is committed to delivering improved visibility and brand recognition to companies operating in the emerging markets of psychedelics.
To receive instant SMS alerts, text "Groovy" to 844-397-5787 (U.S. Mobile Phones Only)
For more information please visit https://www.PsychedelicNewsWire.com
Please see full terms of use and disclaimers on the PsychedelicNewsWire website applicable to all content provided by PNW, wherever published or re-published: https://www.PsychedelicNewsWire.com/Disclaimer
Do you have questions or are you interested in working with PNW? Ask our Editor
PsychedelicNewsWire (PNW)
San Francisco, California
www.PsychedelicNewsWire.com
415.949.5050 Office
Editor@PsychedelicWire.com
PsychedelicNewsWire is part of the InvestorBrandNetwork.
This post was originally published by our media partner here.