This post is presented by our media partner The Growth Op
View the original article here.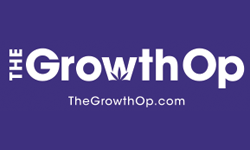 Article content
A federally funded study in the U.S. concluded that those living in states with legal cannabis have lower rates of alcohol use disorder (AUD).
Article content
The longitudinal study that began in 2014 when weed wasn't even legal, was conducted by researchers from the University of Colorado and the University of Minnesota and published in the journal, Psychological Medicine. The subjects were twins.
Article content
The study found that while alcohol consumption between U.S. states didn't vary greatly, twins who lived in legal cannabis states were less likely to face harm when under the influence of alcohol.
"Recreational legalization was associated with increased cannabis use and decreased AUD symptoms, but was not associated with other maladaptations," researchers wrote. Investigators further determined that states with legal cannabis didn't have a higher rate of psychosocial disorders, a concern for many people who don't support legalizing marijuana.
Despite the promising evidence, study authors made clear that the study's data was difficult to interpret and that it should be studied further before jumping to any conclusions and suggesting that legal marijuana is the cause of this change.
Article content
While cannabis could have a positive impact on AUD, it could also have an impact on other factors that weren't covered in the research, including greater cannabis use, tobacco use and other unhealthy behaviours that pose a risk for people's health.
Government officials and researchers are interested in identifying legal cannabis' impact, such as whether it leads to more tax revenue or if it increases the odds of mental health illness.
The FreshToast.com, a U.S. lifestyle site that contributes lifestyle content and, with their partnership with 600,000 physicians via Skipta, medical marijuana information to The GrowthOp.
We'd love to hear from you. Get in touch with feedback and story tips at thegrowthop@postmedia.com
This post was originally published by our media partner here.