This post is presented by our media partner Psychedelic News Wire
View the original article here.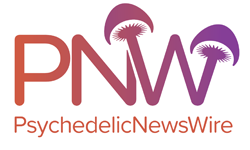 A surge of psychedelic research over the past decade has revealed what some scientists in the late 1950s and early 19960s suspected: hallucinogens have protective mental health properties. Groundbreaking research in recent years has shown that classic psychedelics such as DMT, psilocybin, ketamine and LSD have the potential to treat severe mental health conditions. And while pharmaceutical medications take days or even weeks of consistent dosing to kick in, psychedelics offer relatively immediate relief from symptoms with minimal doses.
Consequently, millions of dollars have been allocated for the research and development of mental treatments that leverage the protective properties of psychedelics to address conditions such as treatment-resistant depression and suicidal ideation.
The surge in psychedelic research comes at a time when rates of poor mental health are rising across the country amid a recent pandemic, massive job losses and increased cost of living. Patients and researchers have also been interested in mental health treatments that are more effective than SSRIs and have fewer unwanted side effects on the patients.
According to a recent study, psilocybin, which is the main hallucinogenic agent in magic mushrooms, may be more effective at treating depressive symptoms related to thought rumination and suppression compared to certain antidepressants.
Depression affects millions of Americans across the country and is characterized by maladaptive coping mechanisms such as negative thought suppression and rumination. Most patients with depression take antidepressants to manage the mental disorder, but these drugs tend to have side effects, such as sexual dysfunction and weight gain.
As an alternative treatment, psilocybin-assisted psychotherapy has none of the side effects associated with antidepressant medications. By combining psilocybin with talk therapy, physicians can help patients break down negative thinking patterns and afford them with new insights and perspectives that can allow them to make positive changes in their lives.
Usually, such a session involves a patient taking a measured dose of the psychedelic in the presence of a trained therapist before processing their emotions and experiences through talk therapy.
Since psilocybin-assisted therapy is still a novel treatment method that requires a lot more research to prove its efficacy against depression, the recent study wanted to understand how psilocybin and traditional antidepressants affect depressive symptoms. Researchers reported significantly higher improvements in participants who were treated with psilocybin, especially in regard to suppressing negative thinking and rumination.
Patients who received SSRI treatment did not exhibit the same improvements in suppressing negative thinking and neither did they report lower levels of depression after the treatment. However, further research is needed to prove that psilocybin-assisted therapy can be effective in a diverse group of subjects. The study was published in the "BJ Psyche Open" journal.
Given that other companies such as Mind Medicine Inc. (NASDAQ: MNMD) (NEO: MMED) (DE: MMQ) are also studying psilocybin and other such compounds, there is a lot more that could be unearthed about these substances in the coming years.
About PsychedelicNewsWire
PsychedelicNewsWire (PNW) is a specialized content distribution company that (1) aggregates and distributes news and information on the latest developments in all aspects and advances of psychedelics and their use, (2) creates PsychedelicNewsBreaks designed to quickly update investors on important industry news, (3) leverages a team of expert editors to enhance press releases for maximum impact, (4) assists companies with the management and optimization of social media across a range of platforms, and (5) delivers unparalleled corporate communication solutions. PNW stays abreast of the latest information and has established a reputation as the go to source for coverage of psychedelics, therapeutics and emerging market opportunities. Our team of seasoned journalists has a proven track record of helping both public and private companies gain traction with a wide audience of investors, consumers, media outlets and the general public by leveraging our expansive dissemination network of more than 5,000 key syndication outlets. PNW is committed to delivering improved visibility and brand recognition to companies operating in the emerging markets of psychedelics.
To receive instant SMS alerts, text "Groovy" to 844-397-5787 (U.S. Mobile Phones Only)
For more information please visit https://www.psychedelicnewswire.com
Please see full terms of use and disclaimers on the PsychedelicNewsWire website applicable to all content provided by PNW, wherever published or re-published: https://www.psychedelicnewswire.com/Disclaimer
Do you have questions or are you interested in working with PNW? Ask our Editor
PsychedelicNewsWire (PNW)
San Francisco, California
www.psychedelicnewswire.com
415.949.5050 Office
Editor@PsychedelicWire.com
PsychedelicNewsWire is part of the InvestorBrandNetwork.
The post Study Finds That Psilocybin May Reduce Suppressive Thoughts in Depressed Individuals appeared first on PsychedelicNewsWire (PNW).
This post was originally published by our media partner here.